Click Here For Original Source Of The Article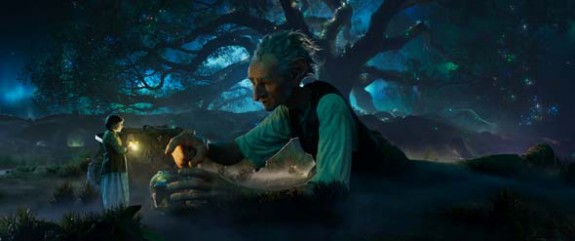 Our childhoods are littered with moments when we felt small and everything else felt so big. The movies we watched. The stories we read. The people we met. The relativity of size, distance and depth was always on display, being a little kid person, and it seems many of us have forgotten what it means to be small.
Which is why we need movies like The BFG to remind us. Steven Spielberg's "The BFG" aggressively and intuitively brings us back to that time when we stood beneath towering figures and landscapes. He's always had a knack for making us feel like children, but now he has a film that makes think and feel like we're small again.
On a hot Saturday evening a few weeks ago, Finn and I walked down the paved roads of Disney's studio lot, a place still historically intact from its earlier days, to go watch a screening of the film. As we exited the elevator and it dawned on me that I'd forgotten my phone in the car. I looked down at my son, and he guided me toward a statue of Walt Disney. We walked through waves of blazing dusk. He asked me about Star Wars and super heroes. About giants and Roald Dahl.
Finn has become a voracious reader, often reading late into the night despite our requests for sleep. He's read all of Dahl's works, including his books about himself. There's something about Roald Dahl's humor and sense of whimsical imagination that matches Finn's, just as it did mine when I was a boy. Matilda, Charlie & the Chocolate Factory, and The BFG being at the top of his list, he was eager to see the movie, ready to brave the cannibalistic giants that bully a kinder, more empathetic The BFG.
Father Frames: Talking about Disney's The BFG

Posted by HowToBeADad on Thursday, June 30, 2016
When I met Mark Rylance, the man playing the friendly giant, I wanted to ask him about his iteration. In the book, The BFG has a coarser vibe about him. He's unkempt and a bit rough around the edges. Here's a quick snippet of my conversation with him.
ME
"As the father of two boys, one of the things I was struck by, having read the books with my son, and going through it, that there's – the BFG's a bit more coarse. He's a bit, you know, still uncouth in certain ways. And friendly for him takes a little bit of a different meaning."
"But it felt like you were bringing not just friendliness, but a sort of empathy, which I want to teach my boys, as well. Was there an idea to bring more of your own humanity, or was it a product of being with the actress?"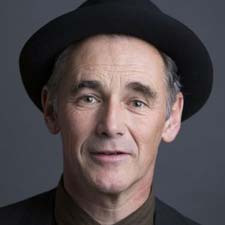 MARK RYLANCE
"I just play. I mean, certain characters in life, I guess, live their lives trying to make an impression but most people just live, moment to moment. The BFG, he's just trying to win. So if I'm empathetic at certain times, that's because it benefits the BFG. And maybe it's also just a trait of his – he can't help it; he's empathetic to the ants, he says, and to the plants, and the little butterflies, and the way that they all talk."
We spoke of life and dreams. Dreams always had a big impact on my life, growing up with night terrors and nightmares. My father kept a dream journal and analyzed them a great deal. In talking more with Mark, we discussed dreams. They're the sole stock-and-trade of the BFG, of course:
"Dreams are more like our blood, or our nervous system, aren't they. They're a way of helping us to keep alive. They're a very profound, weird thing."
He couldn't be more on the money. Which is why after we left the screening, Finn and I spoke about dreams. We decided to go camping for the first and enact dreams in our own lives. Heading to the forest is one of those activities that makes you realize how little humans are compared to the grander scheme. The trees, like the calves of giants, tower above you and it feels, somehow comforting.
The film, while slowly working its way in the first act, ends up driving head first into a wild world that could only be dreamed up by Dahl, and put on screen by Spielberg.
And as I see it, you basically have three choices this weekend:
1. Go camping amongst the wooden giants of a forest.
2. Chase a dream like the BFG himself.
3. Go see the movie for yourself and forget that a world without giants and giant dreams exists.