Click Here For Original Source Of The Article

Like holding a tiny, saved onsie up to your lanky growth-spurting kid, it's fascinating to compare the way parenthood and family was to how they are now.
We can take a more focused view of our family, when we ourselves first had a babies vs when they became kids, and we can widen the perspective out to how the overall "nowadays" has changed from the times we were kids.
Here are 6 Fowl Language Comics to help us compare and laugh.

Darwin-mobile to Bat-SUV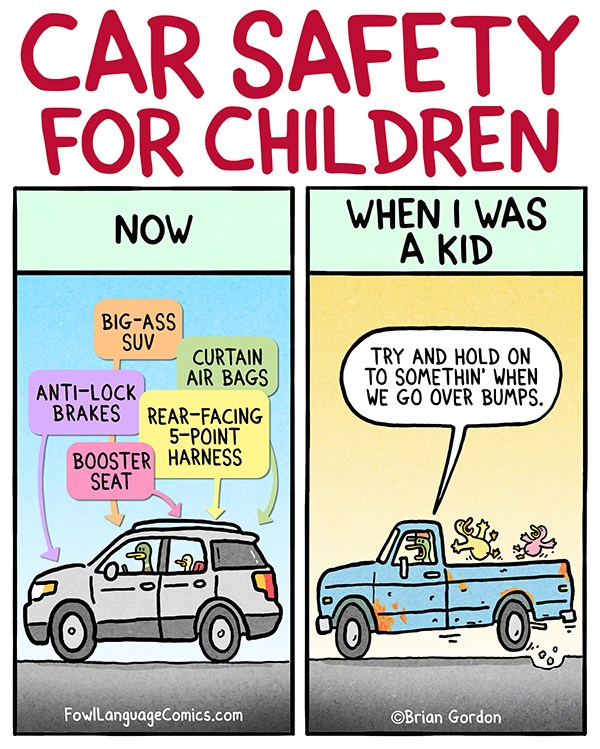 Hypochondria to Stillbreathingchondria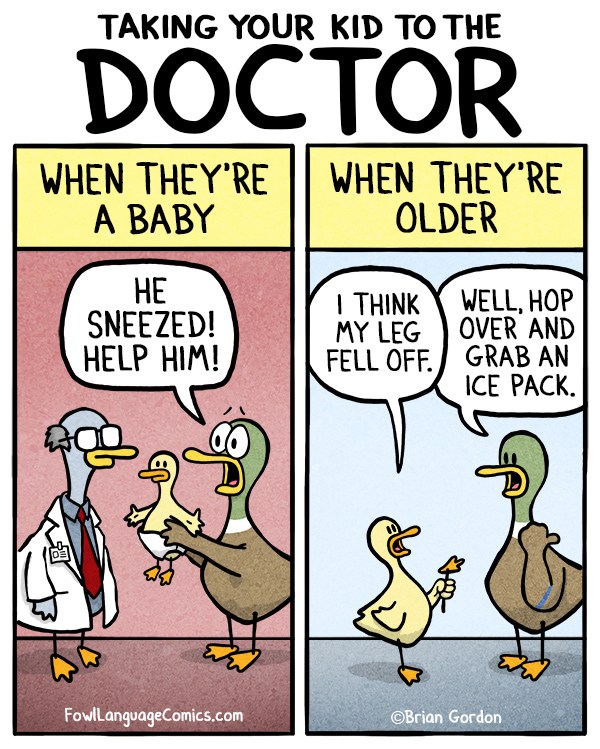 Free-Range to Big Brother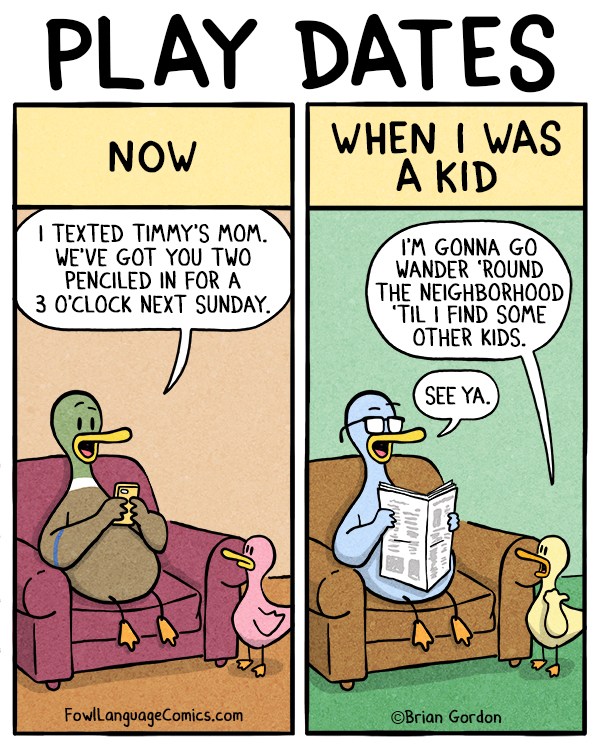 Paranoid to Apathetic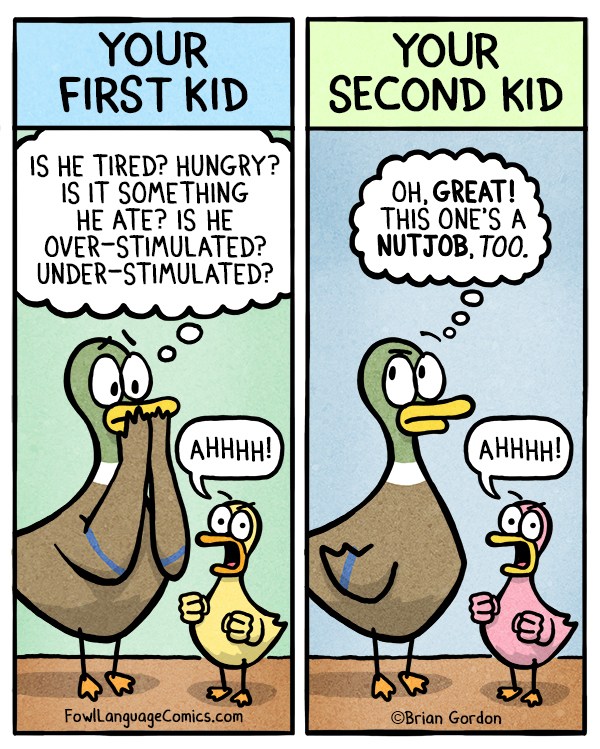 Social Butterfly to Social Rabid Squirrel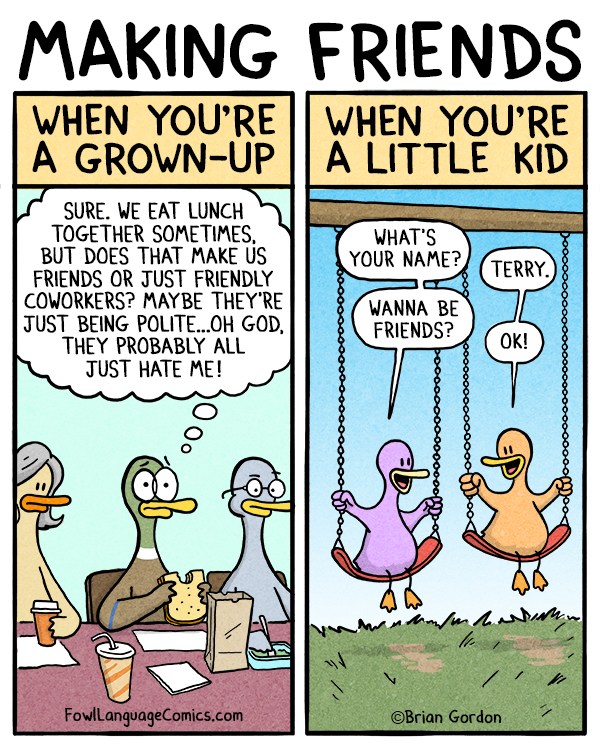 Micromanager to Bored Referee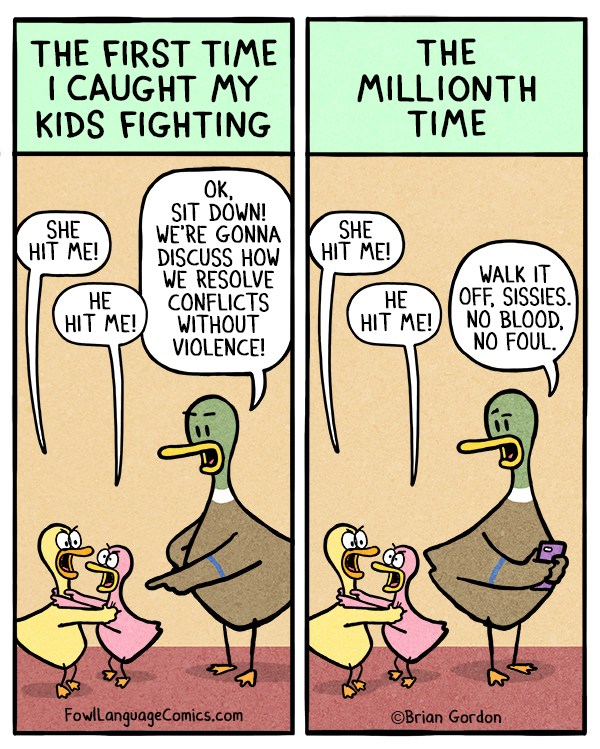 –
Keep up with Fowl Language Comics: Connect on Facebook.
See more hilarity: Visit his site.