Click Here For Original Source Of The Article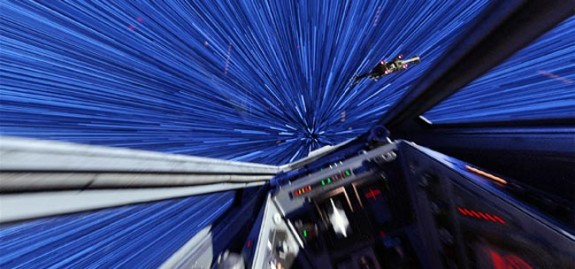 Thank you to Verizon for giving me the opportunity to geek out over Star Wars. Though this is a paid partnership, I would've been writing about it regardless because that's just how big of a nerd I am. I am seriously just this excited about it.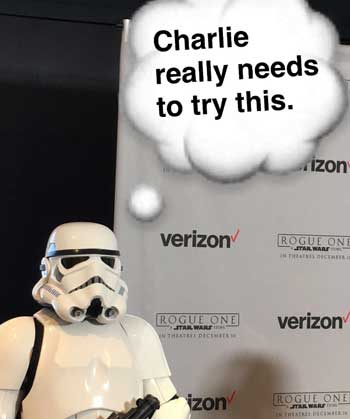 If you're a Star Wars fan like me, you've probably looked up at the twin suns and wondered what it was like to soar through the clouds into space and hit the hyperdrive on your X-Wing. You've longed to be part of something bigger, something important.
Well, now thanks to Verizon, you pretty much can….
Verizon has teamed up with Lucasfilm's ILMxLAB to create an immersive 360 experience that you'll want to try at one of the more than 1400 Verizon stores around the country, starting November 10th to the 14th.
I've always wanted to be an X-Wing pilot and a Jedi knight. I dreamed of being part of this powerful storyline to help save the galaxy from forces that would seek to enslave it. With an R2 unit as my wingman, I got fly through the vastness of space and encounter something that has me STOKED for Rogue One: A Star Wars story.
I know what you're thinking. How can anyone look this cool while flying an X-Wing? Well, you can too.* The beauty of a 360 experience is the the immersion. The sensation is as close as we adults can get to that childlike feeling of building worlds and imagining stories with figurines. There's nothing like it.
The story of Rogue One, as I can gather, is about a young band of rebels coming together to stop the ultimate weapon. While powerful, evil personalities plot against and destroy any resistance in their path, these rebels have something even stronger on their side: hope. A new hope, if you will.
Now more than ever, the Rebellion needs our support. Can you feel a disturbance in the Force? I know I can. The Force is calling to you. Will you answer?
*Members of the 501st not included