Click Here For Original Source Of The Article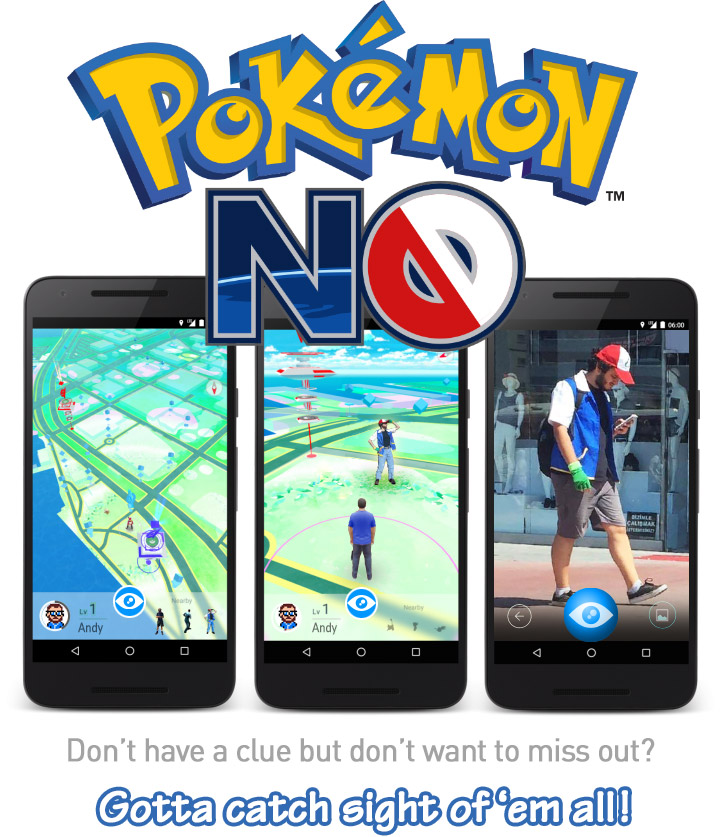 Some of us don't have even half a percent of a clue how to play, but the online/real-life game Pokémon GO is a wildfire sensation!
Eyes glued to their smartphones, people are swarming the streets and alleyways and random corners of parks and all kinds of normally-boring places to "catch 'em all." Sadly, not everyone has the time or youthfulness or interest to play.
Maybe you're like me and don't really know the difference between Pikichow and Chormango or all those other cute lil' weird guys. Perhaps you too feel left out and old, as if the world suddenly drove off without you, leaving you confused and alone, at some "Pokéstop" that you aren't even aware of.
But wait!
Now there's a new game app, so you don't have to miss out completely: Pokémon NO!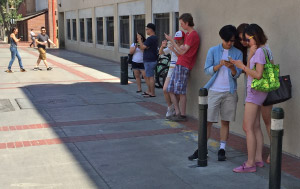 It isn't for people who necessarily dislike Pokémon GO, it's mostly for those who just can't or won't play. It doesn't show you where Pokémon are on a map, it shows you where Pokémon GO players are! So, you can find them and observe their bizarre behavior in their out-and-about habitat.
Maybe you'll see of a pack of teens scanning the pavement just as they burst with excited squeals, staring though their iPhones at some high-five-worthy creature you can't even see.
You could luck out with the thrill of watching a security guard escort players out of a public fountain or cemetery. And there's always at least the slim chance you may even behold a Pokémon GO hunter out in an Ang Ketchup outfit, or dressed up as his favorite Pokémon, Pokachop or some such.
Hey! You won't catch 'em all, but now you can catch a glimpse of everyone trying to.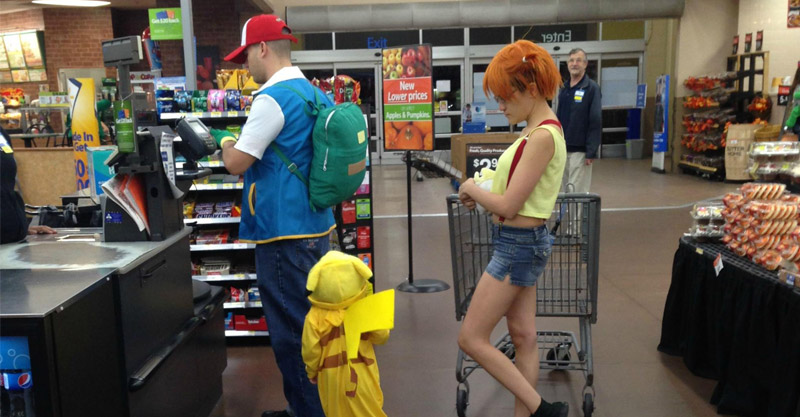 –
Follow us on Facebook. Why in the total entire heck not?
What If KIDS Were Pokémon???
Well your about to find out with these 6 pictures of these imagined cards.