Click Here For Original Source Of The Article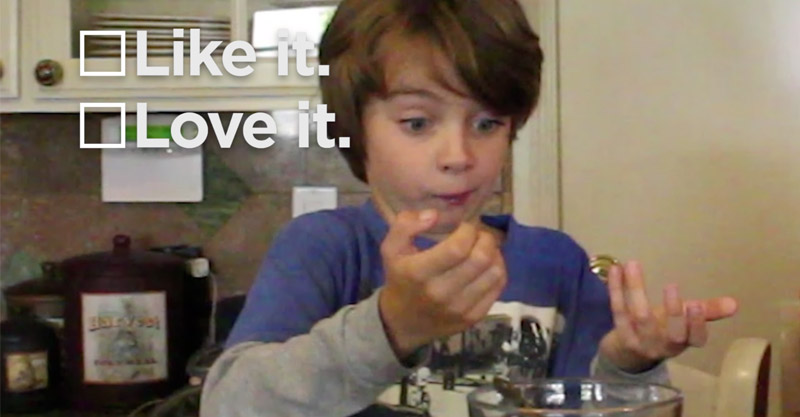 Sponsored by General Mills Cereals.
Our little son hasn't tried many cereals. It's mainly because one of his favorite hobbies in the world is not trying any new foods at all costs. As in our grocery costs. Ugh.
So, when the little guy pushes a depressingly full plate of breakfast away or comes back from school with a bunch of rejected lunch food, it's not at all a surprise, but it's still a concerning parental let down.
I decided to have him taste test a three cereals I grew up with. He's so picky, I was honestly amazed he was even willing to try them at all. Watch!
My son has now made us promise that cereal snacks will be part of his lunch at school after summer break, and we swore to it. I love that he loves things that I love, and I also love that we found something else that he'll actually eat.
I had a chance to speak with a representative at General Mills Cereals and was delighted to hear that a massive amount of improvement was going into their cereals, a lot that I grew up with. Today, more than 90% of their cereals don't have artificial flavors or colors from artificial sources, and they're working hard to develop new recipes for the rest of their cereals, too. My wife and I are thrilled that the cereals we know and love are now even better.
Maybe General Mills can't totally solve the problem of picky eaters, but they can now give us parents an even better breakfast and snack to try out on our snobby little food critics.

Bonus "Useful" Back-to-School Tip
Those cereal box "dad jokes" got me thinking. Your kids don't have to be deprived of your ugh-mazing sense of humor while they're safe… I mean -ehem- AWAY at school. Send them dad joke lunch notes so they can roll their eyes while getting the warm 'n' fuzzies because they know they're loved. I'll give you some examples!