Click Here For Original Source Of The Article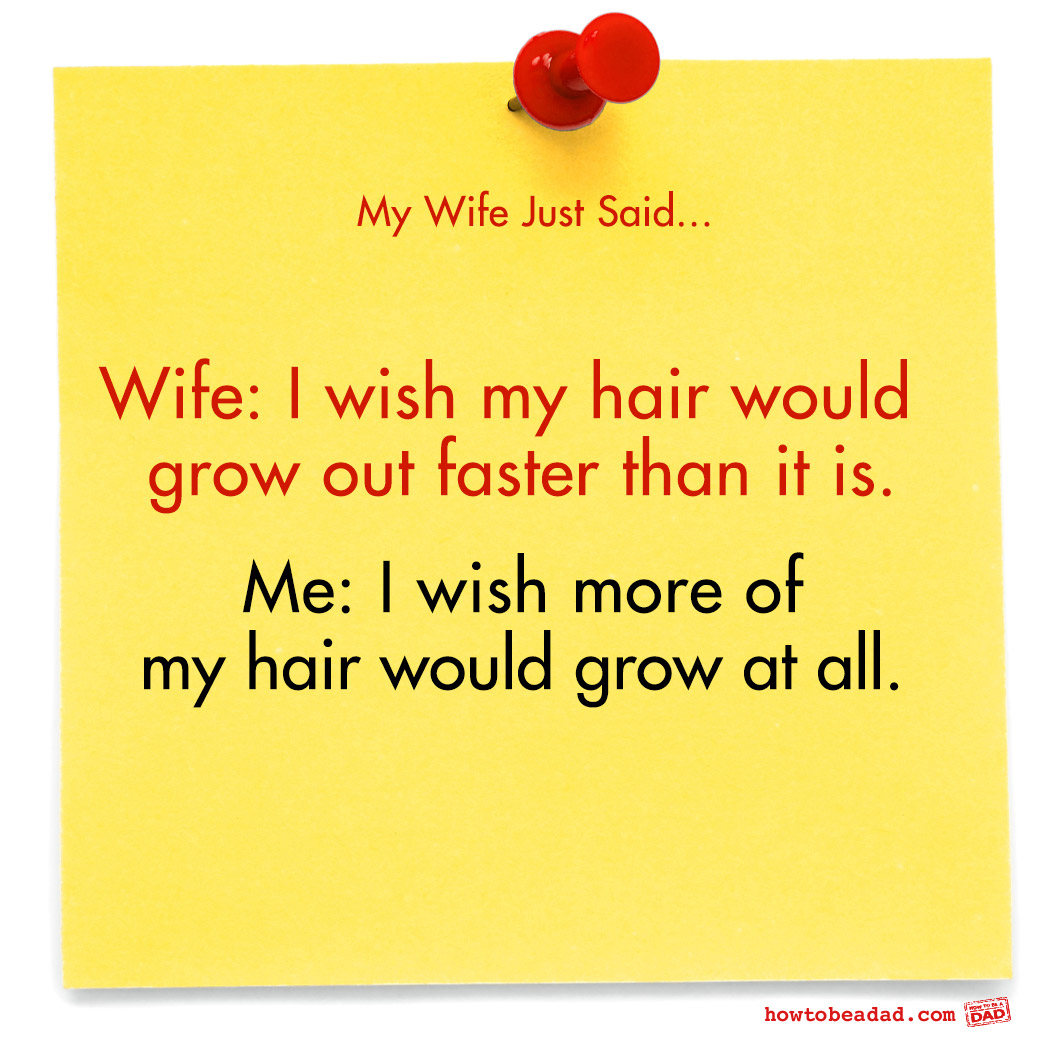 Once they have kids, most kid-bearers are acquainted with the resultant hair thinning and slower growth, whether it's from hormone changes for the mom, male pattern thinning for dad, or frustratedly pulling it out in clumps for both.
Men may generally experience more hairlessness than women, but there's a cruel sort of fake-out double-cross that gets played on a lot of moms. When they're pregnant, their hair grows like weeds near a nuclear power plant.
"Enjoy thick, luxuriant hair, mommy-to-be. PSYCH! Takesie backsie! Better put your plumber on speed dial, new mom. You're going to shed a bale of hair into your shower drain from now on." -Mother Nature probably
–
More "My Wife Just Said…"
The fun doesn't have to stop here.
Follow us on Facebook. It's the best way to stay connected to us.