Click Here For Original Source Of The Article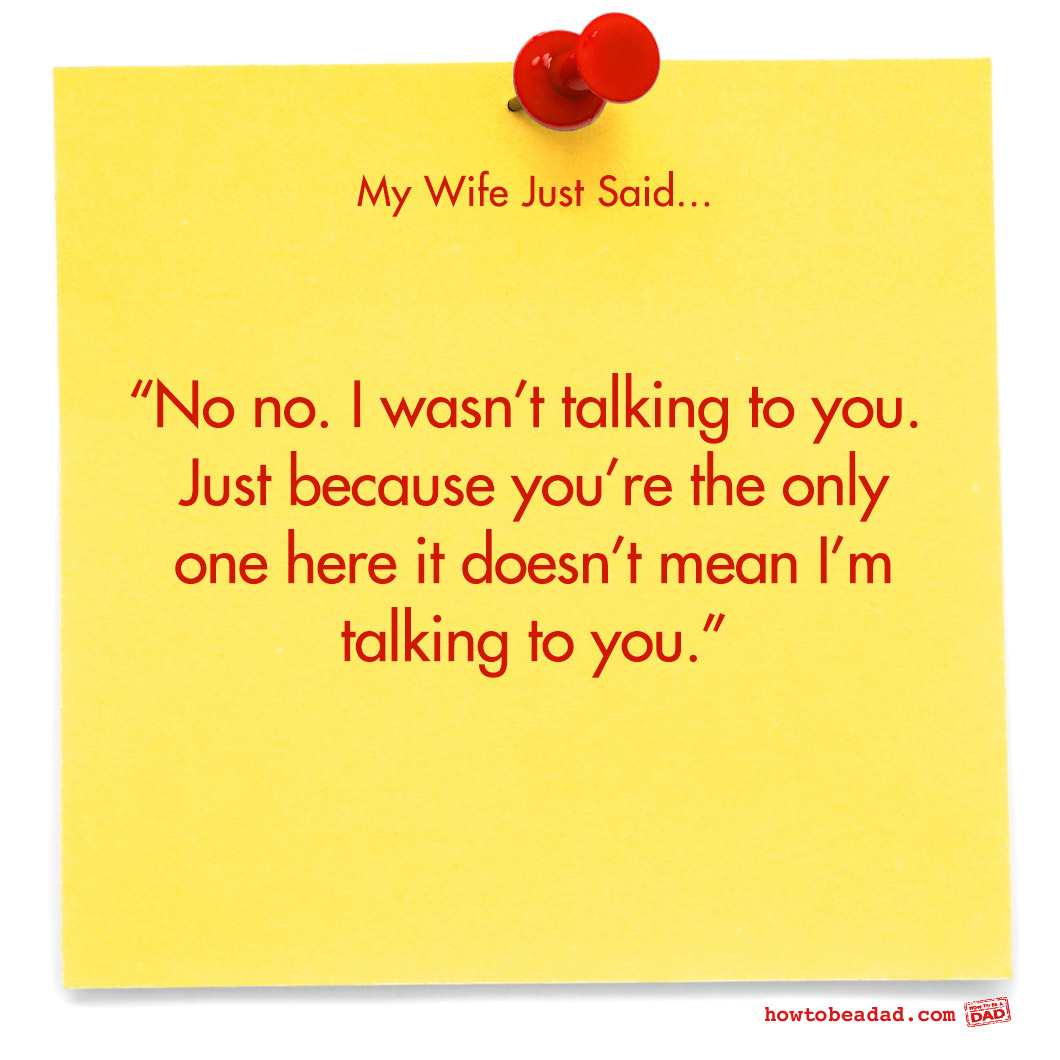 When your wife says something that makes little to negative-eleven sense, a husband would probably do well to simple nod and say, "Ah." I however made the mistake chose to join in the conversation.
She'd said something random about an Amazon order, I think. My bad for thinking she was talking to me, whatever was I thinking! When she told me she was talking to herself, I asked her what if she answered herself back. She laughed, but smacked my arm and shot a "don't judge" beam at me.
I don't know if this muttering to yourself thing is specific to my wife and people wearing seven sweaters while pushing a shopping cart through a park. Maybe it's very common among other spouses and parents.
–
More "My Wife Just Said…"
The fun doesn't have to stop here.
Follow us on Facebook. It's the best way to stay connected to us.