Click Here For Original Source Of The Article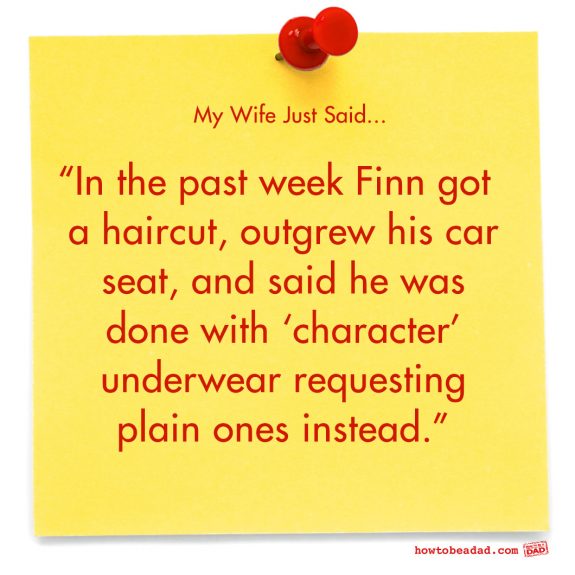 When you're a parent, sometimes milestones come in the form of poop, smiling, throwing up and even your kid's choice of underwear. Finn has always had the coolest clothes. We wears stuff I wish they had in adult sizes.
So when he said he was "done with character underwear" — that one hurt. I mean, are any of us ever done with character underwear? I know I'm not. If they had grownup sizes of ninja turtles underwear or Star Wars briefs, I would buy all the things.
But sometimes our kids decide to change things to demonstrate their own choice and independence. FOR NOW.