Click Here For Original Source Of The Article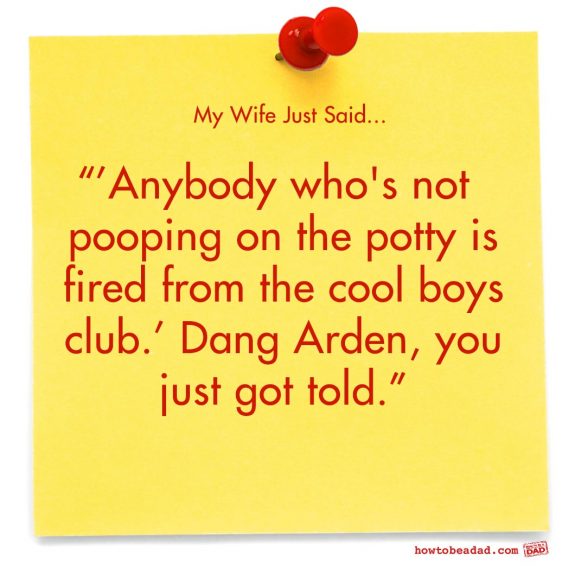 We are trying literally everything to potty train my three-year-old. We've heard from many other parents on the subject about their mysterious black magic ways of getting their kids to evacuate their bowels into a water whirlpool pot.
Alas, my older son has started weighing in on the subject (as quoted above). I'm not sure if it's so we'll stop talking about it or if he's rooting his brother on. In either respect, it's not exactly helping. I guess we'll just have to end up putting puppy pads down at some point here. It's going to smell like an episode of Hoarders and look like the rhinoceros pen at your local zoo.