Click Here For Original Source Of The Article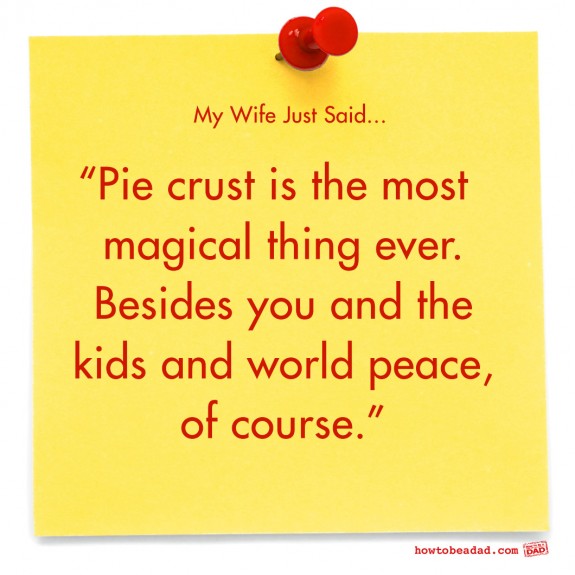 My wife and I have been together for almost 17 years. We share a lot of common obsessions and interests. Sure, we diverge on certain topics but who doesn't? This weekend proved to be a realization of our secret, hidden obsessions. We finally came clean with each other about our love for pie crust. Pie could be one of the greatest desserts of all time, but there is something metaphysical about the crust.
To those reading this who aren't in a relationship or don't have kids: THIS IS THE GOLD MEDAL OF OUR LOVE FOR EACH OTHER. IT DOESN'T GET WILDER OR CRAZIER THAN THIS. THIS IS WHAT 'EAT, PRAY, LOVE' WAS ABOUT, RIGHT? YASSSSSS.
I can hear you guys judging me, by the way. What's your favorite dessert?