Click Here For Original Source Of The Article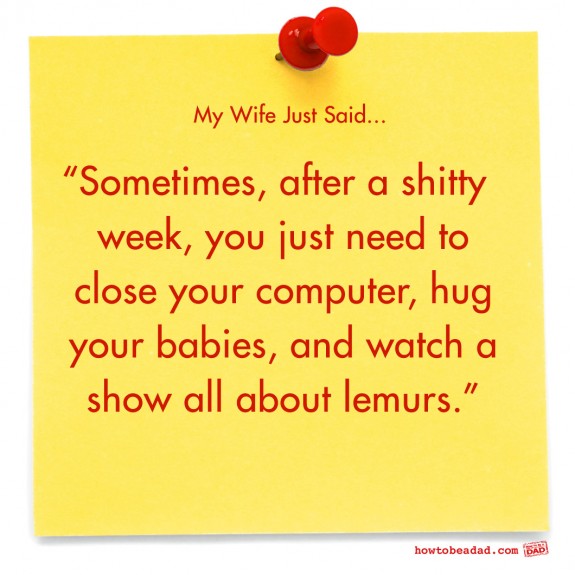 In the midst of a crazy time, we all need to take breaks. Sometimes you literally have to force yourself to look away so you can look forward. And sometimes you gotta hang out with furry little creatures who make you feel like the planet is worth living on. These lemurs were a breath of fresh… wait, never mind. That metaphor doesn't work. They probably smell pretty bad.
Maybe it's not a furry mammal that helps you cope. Maybe it's trashy reality TV. Maybe it's a freaking nap (someone please send me one of those). Whatever you use, keep it up. It's going to be a long year.