Click Here For Original Source Of The Article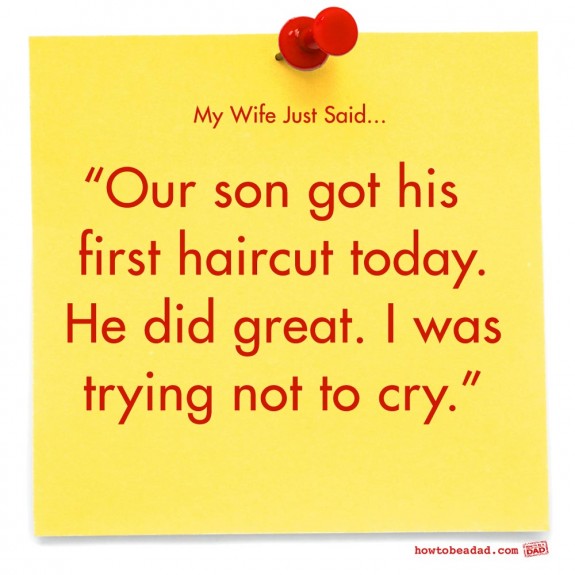 Both of our kids have had hair that made Tarzan looks like a corporate officer. For some reason, my wife just hated cutting their hair. I can't blame her because she made two cute, little hippies but there was a varying amount of confusion about them because of their hair. Sure, we joke about man buns and swinging on vines, but they do look really cute.
I guess it's just one of those milestones you weather and reminds you how fast it all changes. And for that there is no shampoo or conditioner for the soul.