Click Here For Original Source Of The Article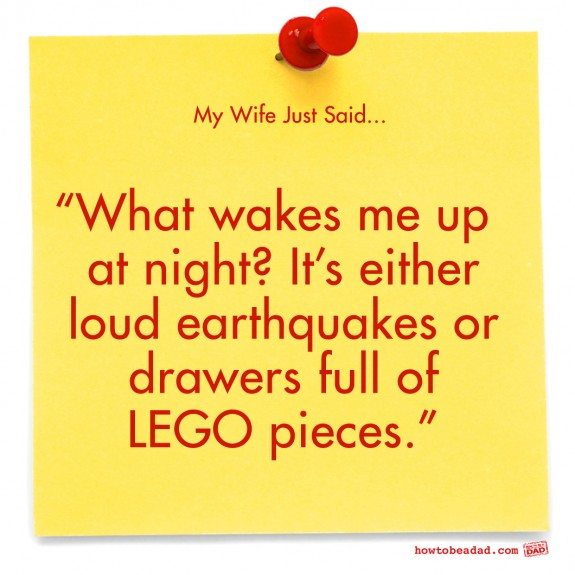 The extremes of parenting vary wildly. Some days you are so tired you can't open your eyes, a bottle, a jar or DVD boxset of Star Wars so you can just get a minute in peace on the couch. Others, you're hyper-aware. Your finely tuned parent senses are on overdrive and set to 11. Every little thing is on your radar. Every alarm goes off inside you. Lately, we've fallen into the former. So tired. Not even earthquakes over 4.5 magnitude can disturb us.
But LEGO pieces are a different story. Stepping on them, hearing them cascade out of a bin that took you five hours to put away? It's like the sound of hope drifting away. That'll wake me up every time, too.