Click Here For Original Source Of The Article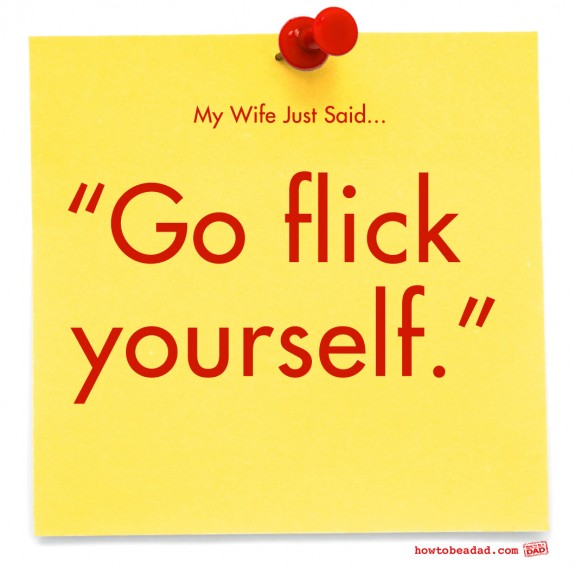 My older son Finn was sitting in the backseat with his mama while his brother Arden sandwiched her on the other side. If you've ever had two carseats on opposite sites, you know that riding in the middle is one of Dante's levels of hell.
Finn's godmother was sitting in the front passenger seat while I was driving when suddenly said "What do you mean 'Go flick yourself?'" We burst out laughing. Go flick yourself is now my favorite phrase that my wife has ever said.