Click Here For Original Source Of The Article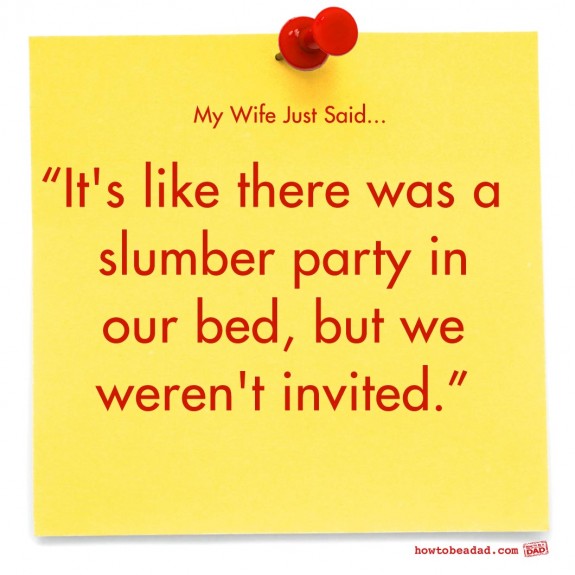 When your kids get sick, time bends. It could stop or it could slow, but sick kids interrupt every carefully planned activity and routine you put together. After a while you do whatever it takes to get them better. That can mean your health/sleep/life take a hit. Sometimes we become a petri dish in my house. Sometimes it's like a zombie quarantine.
–
More "My Wife Just Said…"
You think we're funny? Our wives are even funnier.
Follow us on Facebook. It's the best way to stay connected to us.