Click Here For Original Source Of The Article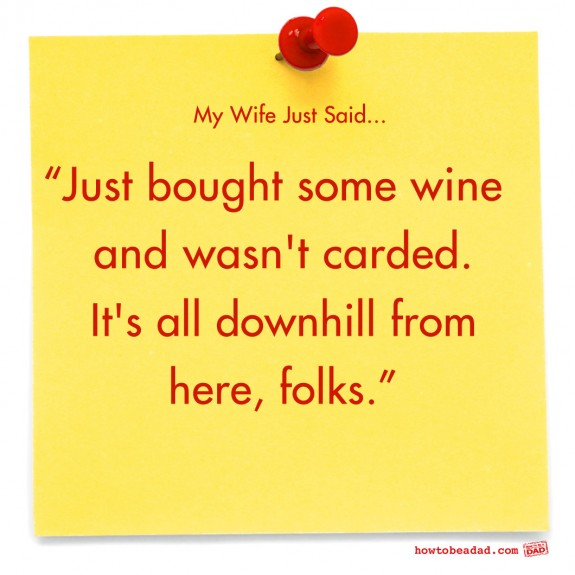 First off, my wife is full of shit. Downhill, my ass. But it got me thinking about all the things that I took for granted when I was younger, and the ways I can/can't act now that I'm getting grays and the lines in my face resemble war trenches.
Do I look naive anymore? Can I just smile at people? Am I the old guy now? I guess I notice it most when I'm surrounded by young people. See? I just used the words YOUNG PEOPLE. ONLY OLD PEOPLE DO THAT.
IT'S ALL DOWNHILL FROM HERE, FOLKS.
–
More "My Wife Just Said…"
You think we're funny? Our wives are even funnier.
Follow us on Facebook. It's the best way to stay connected to us.