Click Here For Original Source Of The Article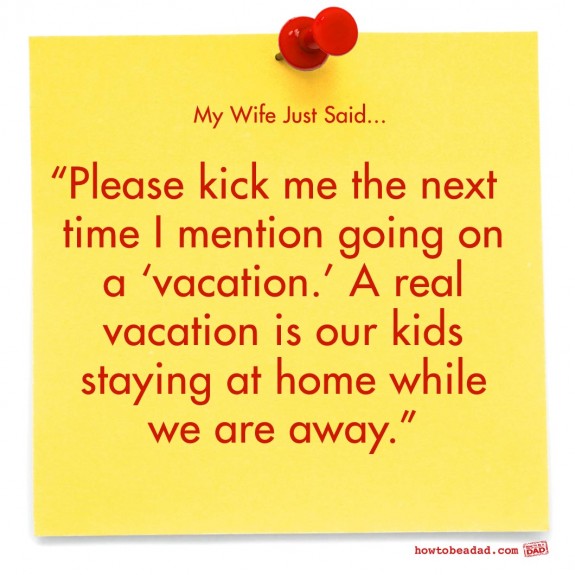 Summer vacation has wrapped up for most of us, or it's probably on its way out. We tried to plan a couple of summer experiences, getting away from our home, and this feeling was never more obvious than in the first few days of traveling. To her credit, my wife is a great planner and curious person. But I think we've all been here.
It's the dread of being away from our routines and resources while trying to give our kids new experiences. Some kids are better travelers than others. Mine are somewhere in between. They're adventurous but still young and sort of needy. I mean the texture of their food is a thing for them. Add in a lack of sleep, and a near-constant battle for who can be louder… you just need a minute. Or maybe 10,080 minutes to yourselves. On an island. With a drink and a clear blue water. Away from the kids.
But the only way they'll grow is by venturing outward. And they need us to help them.
–
More "My Wife Just Said…"
You think we're funny? Our wives are even funnier.
Follow us on Facebook. It's the best way to stay connected to us.