Click Here For Original Source Of The Article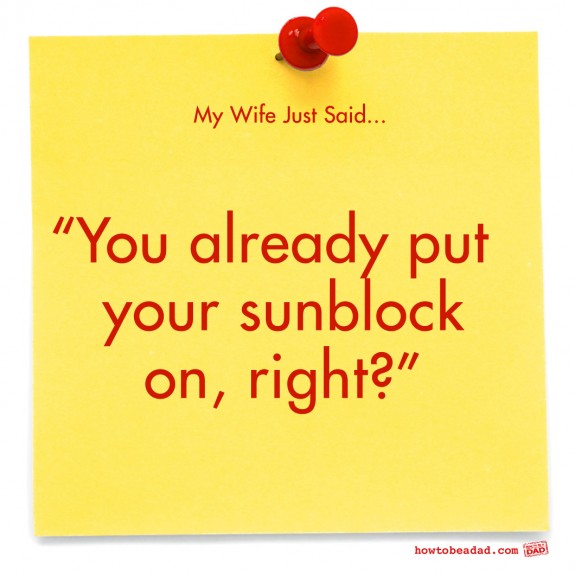 Sometimes my Irish heritage makes me a perfect target for teasing. For example, if I were to wear all white out to public places, there's a very good chance people would arrest me for public nudity. When I got out in the sun, people ask if I'm a vampire with chicken pox. We went to the mountains for the weekend and I'm pretty sure tourists were taking photos of me. Maybe they thought I was an albino bigfoot.
But no, the answer is I hadn't yet put on sunblock.
–
More "My Wife Just Said…"
You think we're funny? Our wives are even funnier.
Follow us on Facebook. It's the best way to stay connected to us.