Click Here For Original Source Of The Article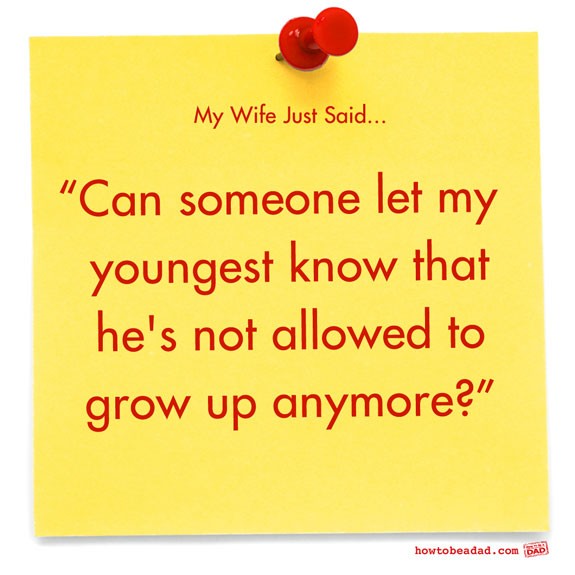 I don't know what to do. Ground him? Staple his pant legs to a chair? Stop time? How do we prevent our children from growing up too fast without stunting everything that makes them fun to watch grow up? I guess we can't have it both ways, so we just get to cling to the notion that the person they will become, fully realized and grown, hopefully, taller than we are will be just that much cooler than they are when they're toddling around, barely keeping themselves upright.
Here's hoping.
–
More "My Wife Just Said…"
You think we're funny? Our wives are even funnier.
Follow us on Facebook. It's the best way to stay connected to us.