Click Here For Original Source Of The Article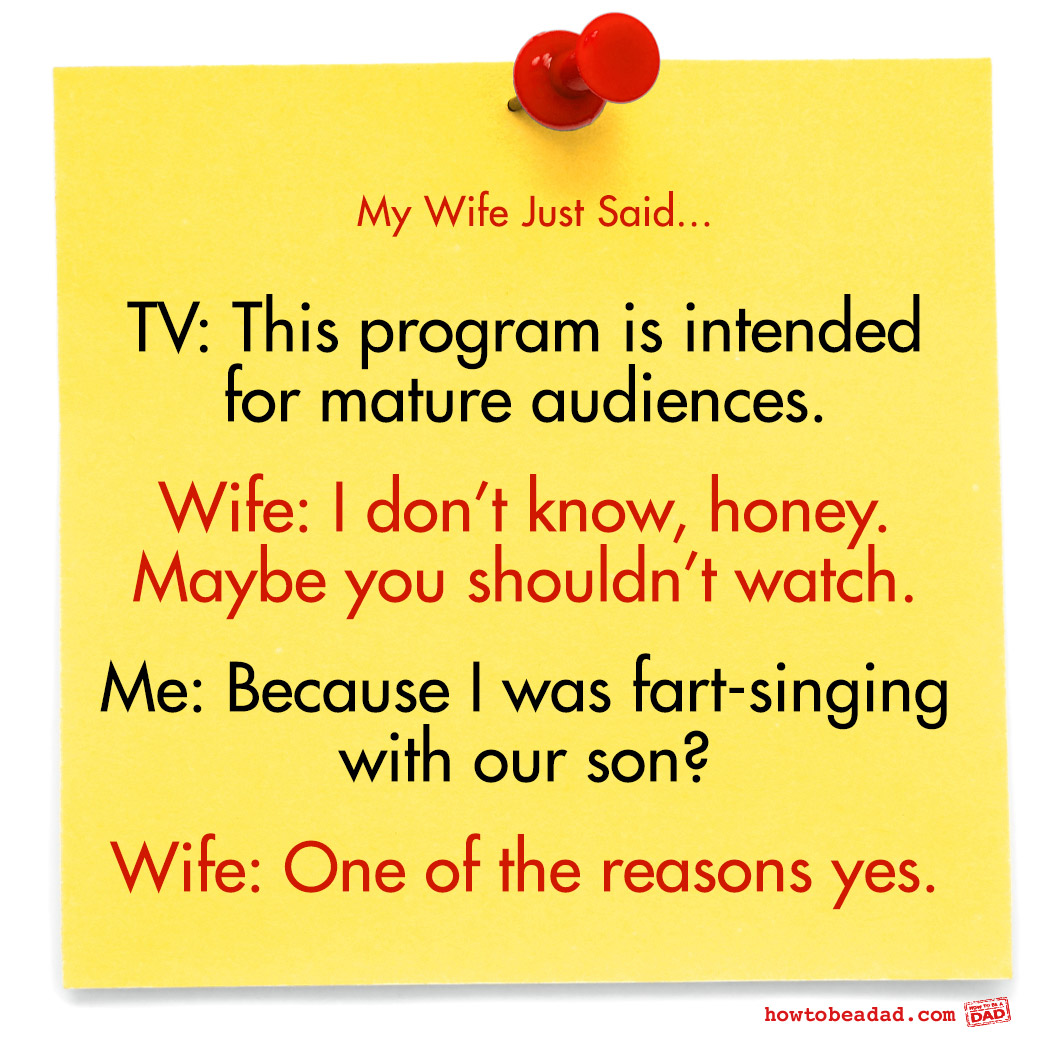 I can't really contradict her. Not when I have days where my zipper was down more than it was up. And, it's true, there's also my lovely fart-singing voice.
We live in a world where adulthood isn't the pressed slacks and wingtip shoes it used to be. For a lot of us, now it's a bit more like comfy faded jeans, maybe with some designer holes and a brightly-colored pair of Converse shoes.
I measure my manhood and maturity mostly by the thinking and feeling attitudes I take and the decisions I make about people and things. That's adult enough for me.
Wingtips and slacks sound really awful.
–
More "My Wife Just Said…"
The fun doesn't have to stop here.
Follow us on Facebook. It's the best way to stay connected to us.