Click Here For Original Source Of The Article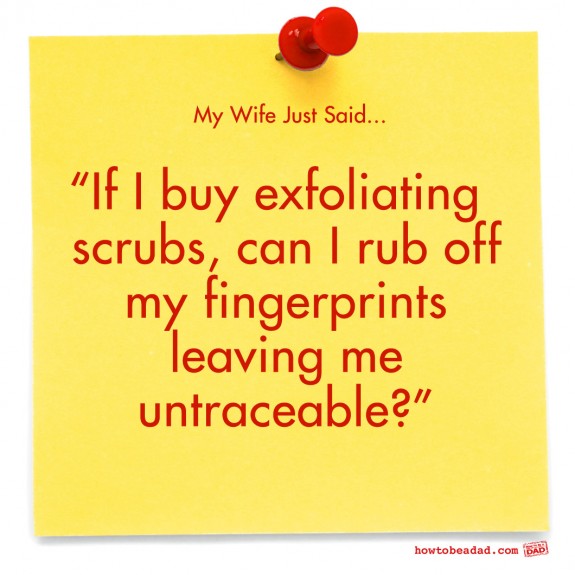 My wife is an evil genius. She thinks of things before anyone else and catches tiny inconsistencies immediately. So, of course, she would say something like this. I mean, she's asking for a friend, obviously, but I just love the way her mind works. And if I'm found at the scene of a crime, I would call her up as my "Cleaner" any day. She's my Mrs. Wolf.
–
More "My Wife Just Said…"
Have fun with our wives! That totally came out wrong.
Follow us on Facebook. It's the best way to stay connected to us.