Click Here For Original Source Of The Article

Probably the most surprising change people experience when they have a baby is that EVERY SINGLE FRIGGIN' THING IN THEIR LIFE CHANGES.
Since "everything" is a ridiculously long list, let's not give ourselves PTSD (Parental Traumatic Stress Disorder). We'll just take a look at a tolerable few examples with 6 Fowl Language Comics by Brian Gordon.

Your Expectations Change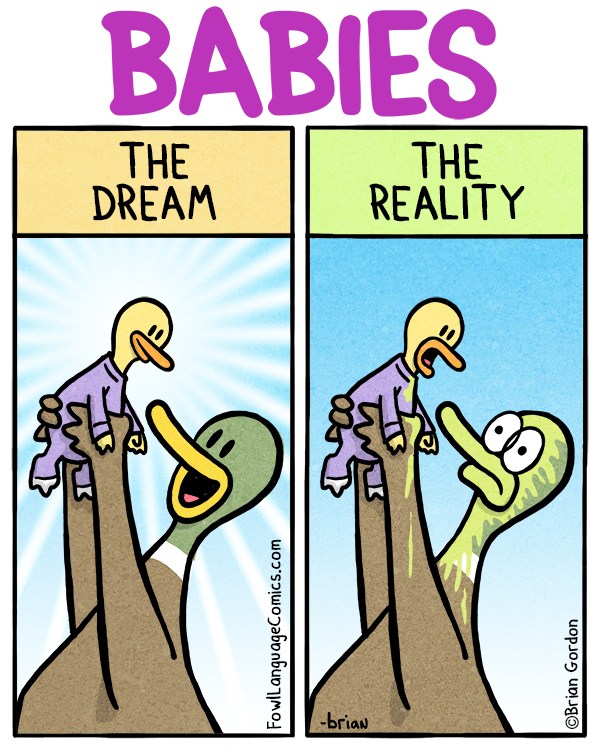 What Terrifies You Changes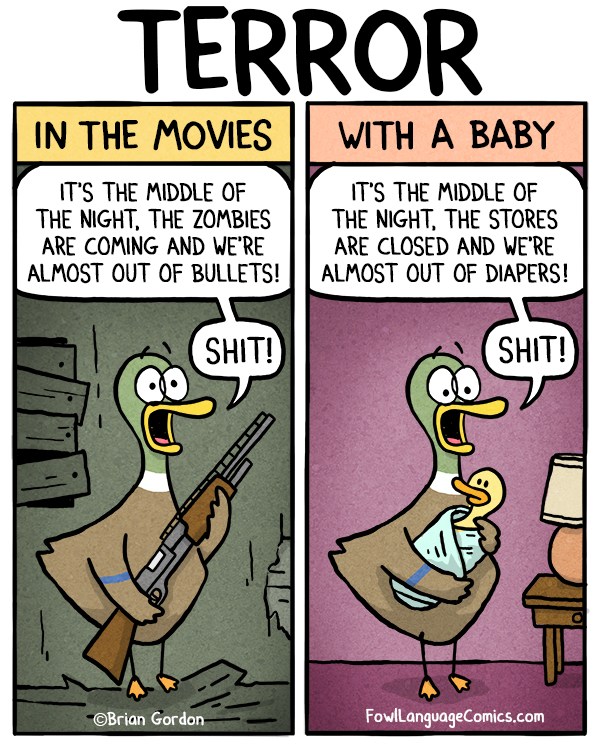 Your Social Media Changes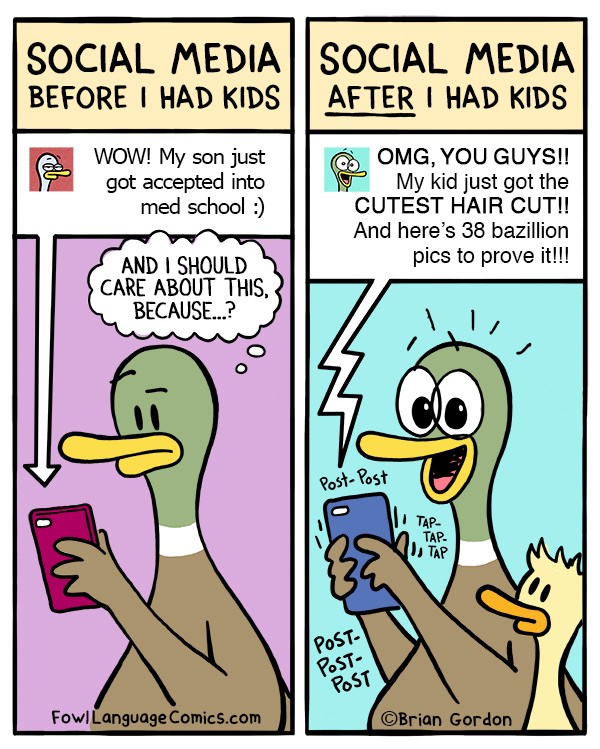 What You Call Things Changes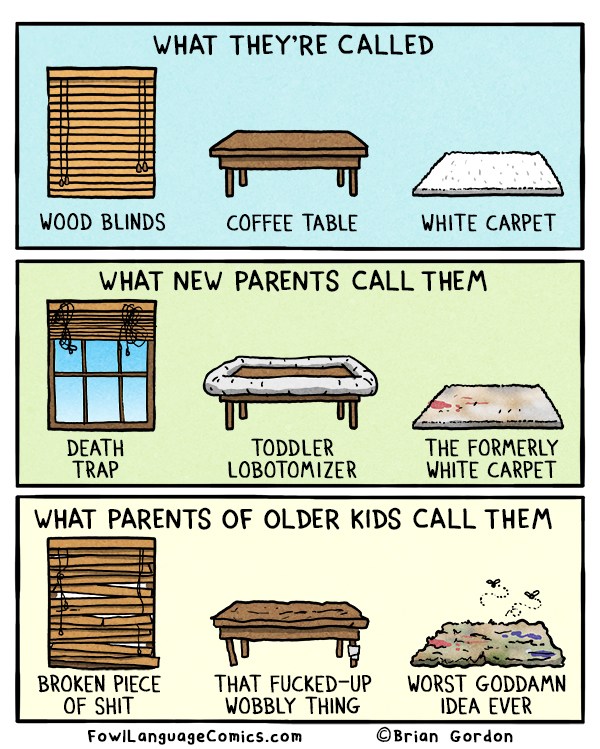 Your Coffee Tolerance Changes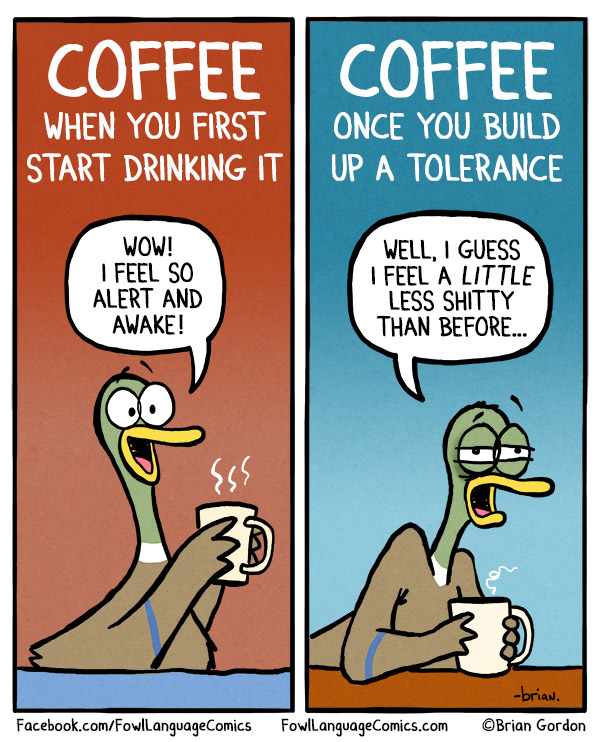 Your Concept of Generations Changes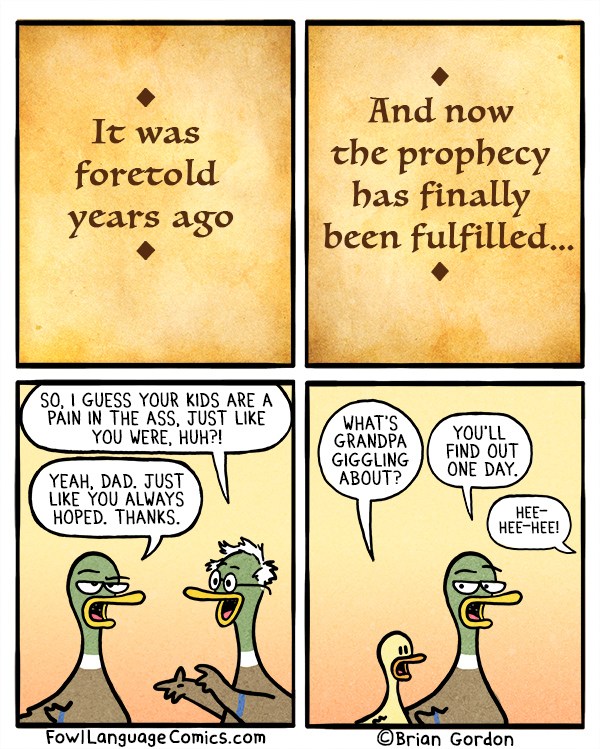 –
Keep up with Fowl Language Comics: Connect on Facebook.
See more hilarity: Visit his site.