Click Here For Original Source Of The Article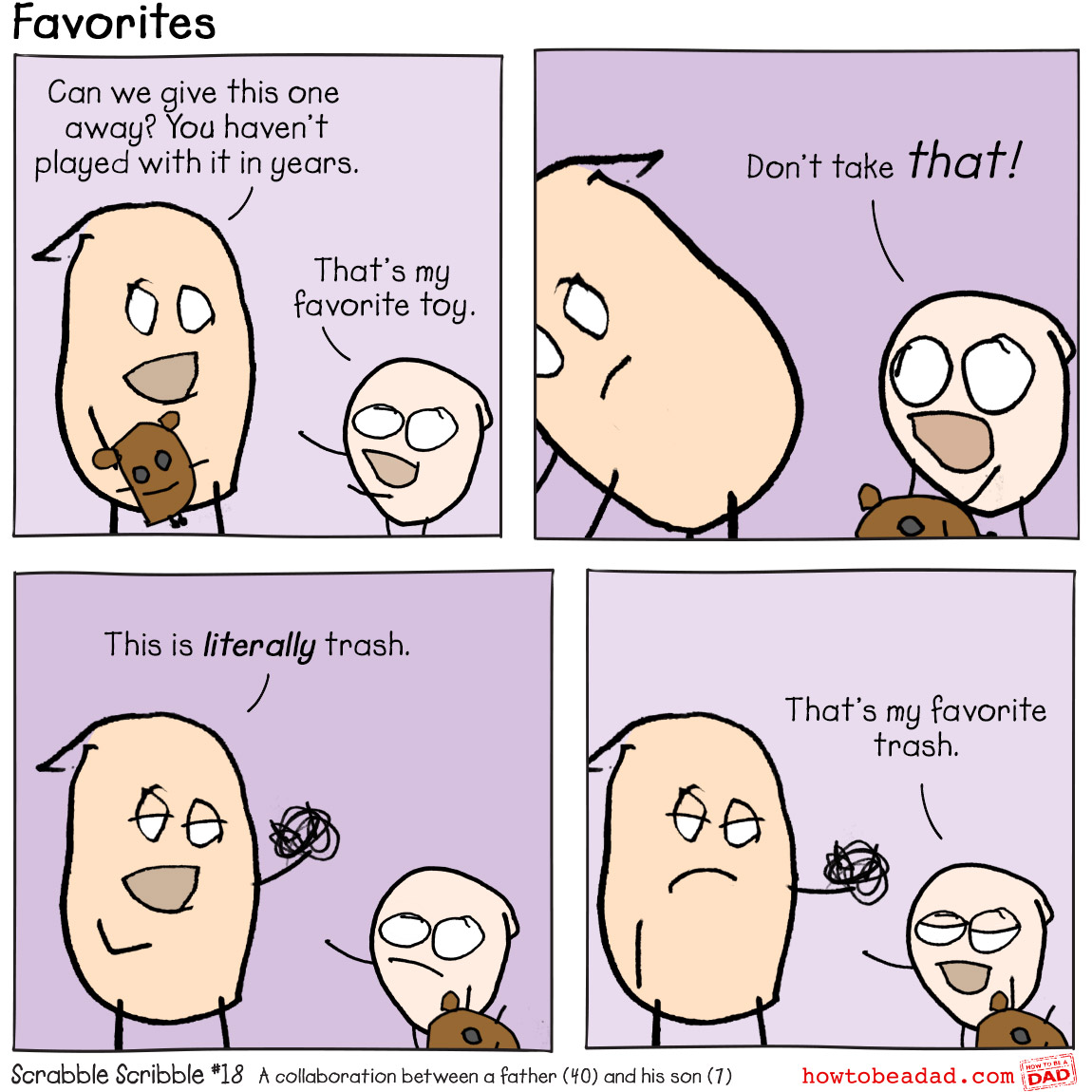 When you get right down to it, kids are basically hoarders. Parents quickly learn that whole "one man's trash is another man's treasure" applies to ALL trash for most kids.
You just wouldn't think that a crumpled juice box straw was THE BEST MOSTEST FAVORITEST THING EVER. But they'll be sure to inform you loudly of this once you explain that they can't find it 'cause you threw it away.
We go on walks with them and come home with our pockets sagging with fistfuls of rocks and bits of concrete and something we hope didn't come from a cat. We see them play with the boxes their gifts came in, but then we have to endure a serious debate with them about the house not being littered with torn and battered cardboard everywhere.
They don't start out with a lot in this world, and sometimes it's a long while before they really HAVE something, that's all theirs, to do with whatever and whenever they will. At the same time, they'll turn your home into a dumpster if you take too long blinking.

–
Follow us on Facebook. We'll never interrupt your nap on Facebook.
More Scrabble Scribble Comics
My son's drawings. My writing. True story, but make believe.
Funny & Foolish Diagrams
You won't learn a thing from these. Promise.