Click Here For Original Source Of The Article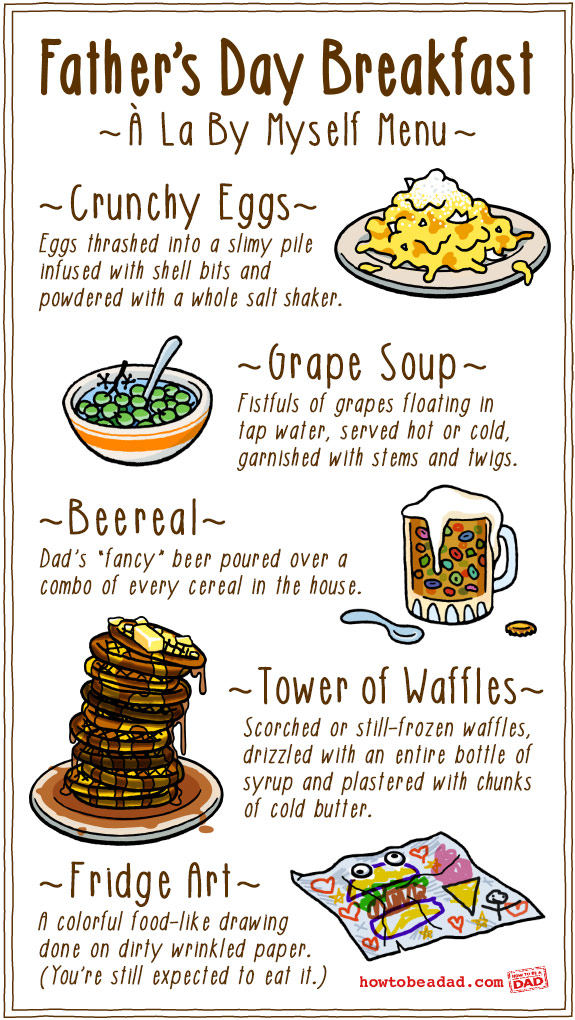 Ah, Father's Day breakfast!
For families that celebrate the day with a special breakfast, it usually starts with Mom whipping up some food favorites for the dad of honor and presenting them herself, with the child enthusiastically waving a card or a school project made of 50% construction paper and 50% paste. Maybe in the shape of a tie.
When they're a little bigger, you might experience the heart-pounding, hair-graying thriller of watching your little one carry the tray of food to a dad-filled bed or couch.
Then, there's that milestone age. When a kid is finally old enough (or mom is optimistic or foolish enough) to let them loose in the kitchen to make Dad breakfast ALL BY THEMSELVES.
Sometimes it's a bit before they become good cooks. Or form any concept of what tastes good. Or portion control. Or what's even edible.
Have a Happy Father's Day, everyone!
–
Thanks to Clorox for partnering with us to make this post. They don't just make great products for the mess-fest we parents experience daily, they also have a great sense of humor about it all.