Click Here For Original Source Of The Article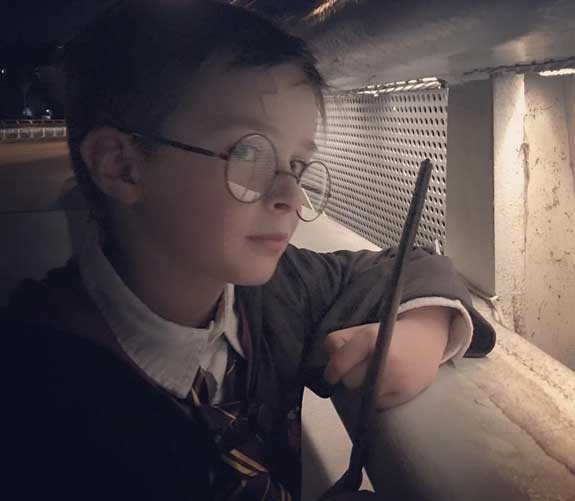 INT. BEDROOM – NIGHT
FINN is lying in a bottom bunk, the faint glow of a nightlight on his face. His brother is already asleep in an adjacent crib. His father approaches to give him a kiss and a hug goodnight. Finn clasps his hands around his father's neck, unremitting.
FINN
Don't go.
Finn stares into his dad's eyes, half-scared and half-desperate.
ME
I've got work to do downstairs, bug.
FINN
No, you can't go. I'm going to have bad dreams.
ME
How do you know that, Finney?
FINN
I just know, okay?
ME
Okay. Do you want to talk about them?
The darkness swallows up the long pause.
FINN
I just don't want you to go.
ME
Let me explain something to you.
FINN
Okay.
ME
When I'm not near you, I'm still connected to you. I feel what you feel. You're part of me, somehow. In some way.
FINN
(classic Finn)
That's not even scientifically possible.
ME
There are a lot of things about parenthood that are hard to describe. A lot of this defies explanation. But we still experience them.
FINN
Like magic?
ME
Exactly like magic. But the great thing is that magic is part of you too. You're connected to me.
Finn, even in the dim light, manages to look at his dad like he's crazy.
ME
I still feel my father. He's part of me. Just as I'm part of you. I'm always with you. And I always will be. No matter how far I am away from you. I am always there. Like my father is for me.
FINN
Even when you fart?
ME
Even when I fart.
Dad looks at his son for good long while. It's a staring contest with the fear inside his son.
ME
Do you want your wand?
FINN
Yes, can I have my wand?
ME
Of course. Just remember the magic comes from the wizard, not the wand. I love you.
Finn rolls over, wand in hand and his father flips the light off.