Click Here For Original Source Of The Article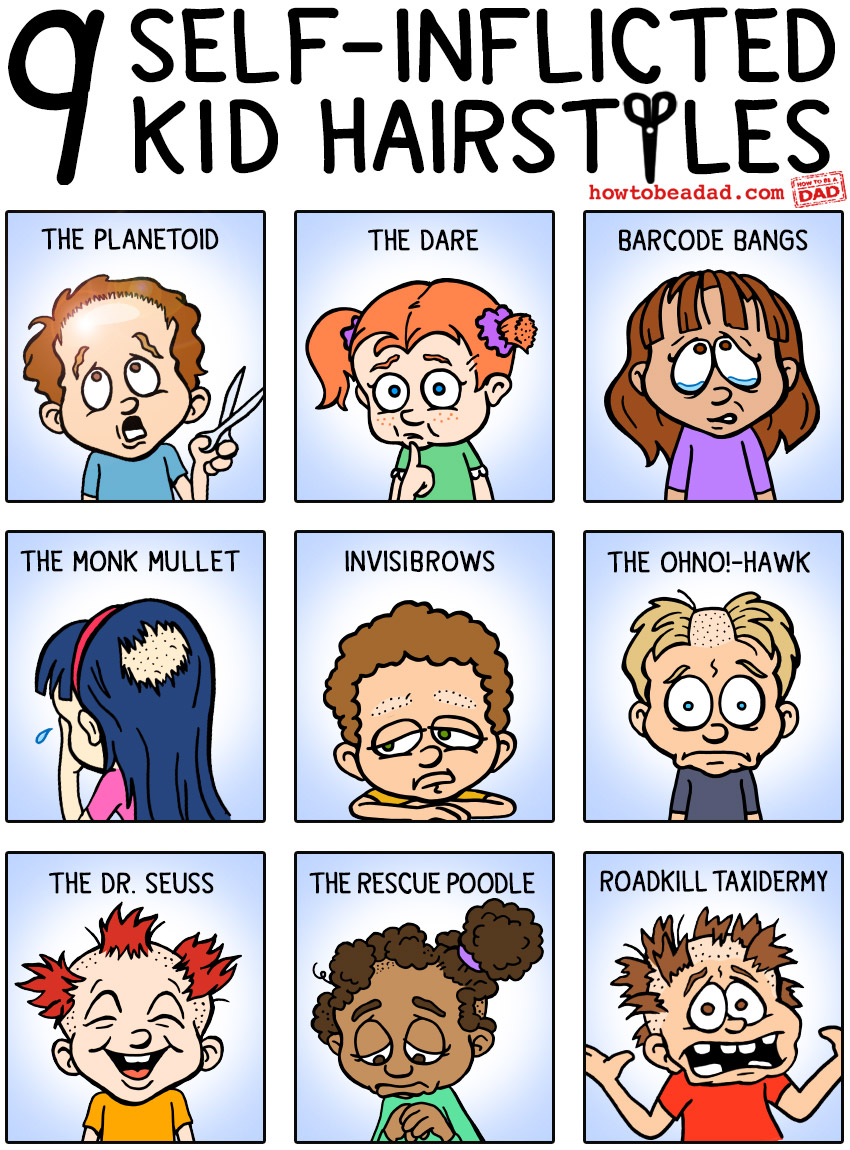 Anyone who's had kids, owned a pair of scissors and turned their back for a single minute may be familiar with the flamboyant hair stylings kids can unleash upon themselves.
As a parent of such a child, it's hard to properly take in the exploratory and trendsetting bravery of these adventurous hair innovators when your brain is sh*tting in your heart. It's understandably difficult to truly appreciate the revolutionary, pop culture self-expression of their freshly-hacked hairdo when you're staring at a mental picture of kids throwing rocks and Lunchables at them while Child Protective Services escorts them away from your horrid look-away-for-a-minute negligence.
The mind and Google work overtime. "How quickly can I get Amazon to ship a beanie or hat?" "How realistic and kid-safe are wigs?" "Can I use Rogaine on my kid?" "Can I glue some hair back on?" So many questions. So little answers. So little hair left.