Click Here For Original Source Of The Article

Eleven years ago, I lost my father to cancer. In just a three-year period I lost him and two of my grandparents to that coward with a capital C. About five years ago, I participated in my first Movember.
For those that don't know, Movember is a charity that devoted to raising funds and awareness for men's health issues, especially cancers that affect men by getting men to sport mustaches for the entire month of November.
Please support the Movember Dads team as they embark on this journey and kick cancer in the prostate, testicles and other places where men get cancer!
Enjoy these amazing illustrations by Austin Light!
MARVEL MO BROS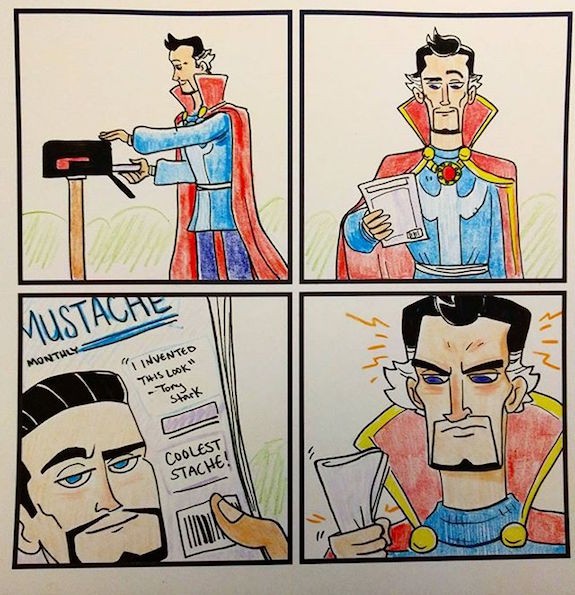 Doctor Strange: The sequel 'stache. Better when Strange wore it, IMO. PS: GO SEE THIS MOVIE IN 3D, YOU WON'T REGRET IT.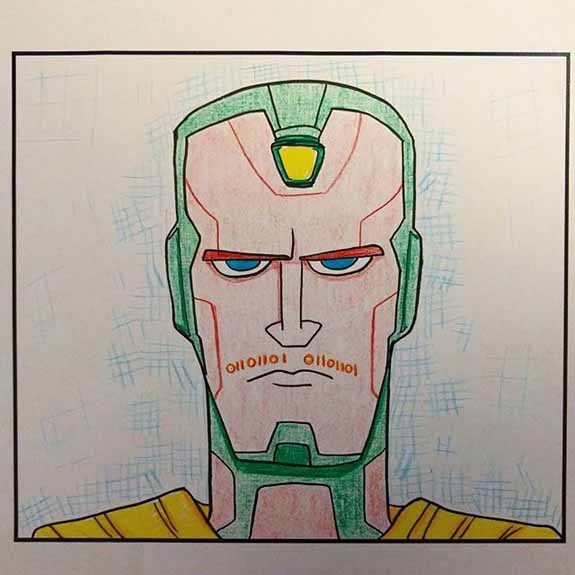 Vision: That binary stache, doe.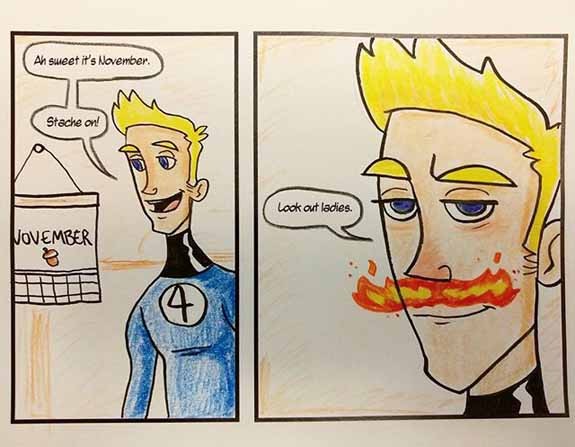 Johnny Storm: 'STACHE ON!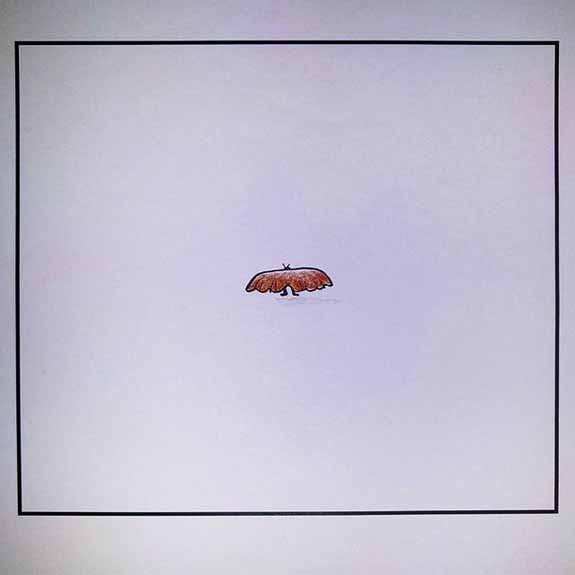 Ant-Man Quantum physics Mo is massive.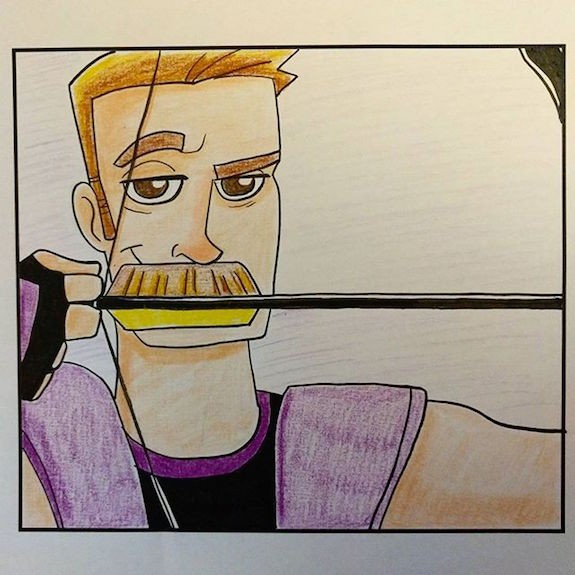 Hawkeye: His stache hits the mark every time.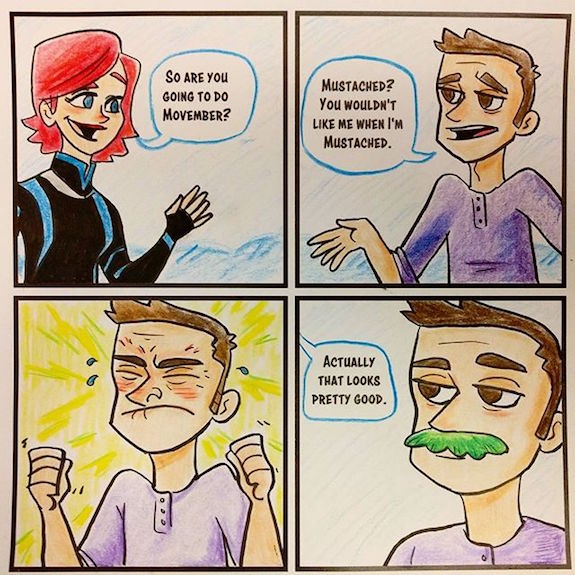 Bruce Banner: HULK 'STACHE!!!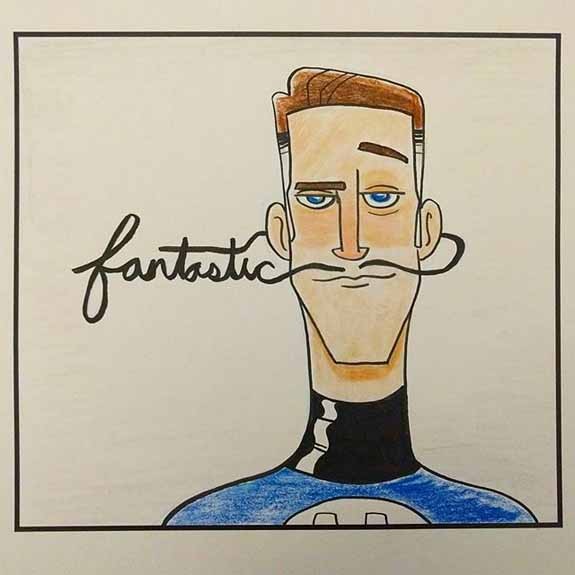 Reed Richards: He doesn't need mustache wax to get his going.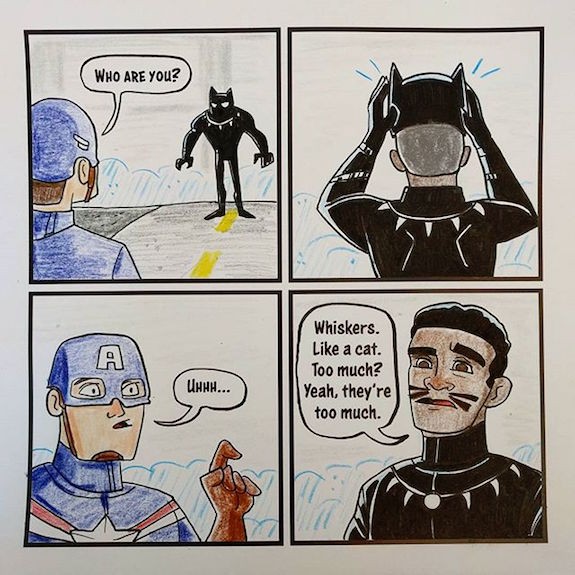 Black Panther: Whiskers for a good cause.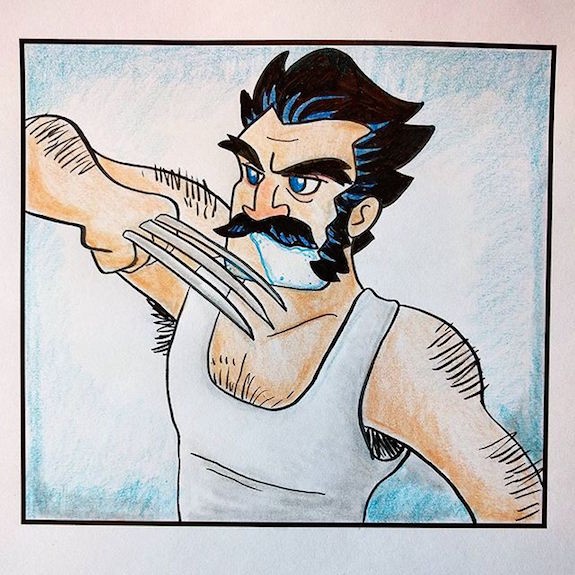 Wolverine: Three blades is all he needs.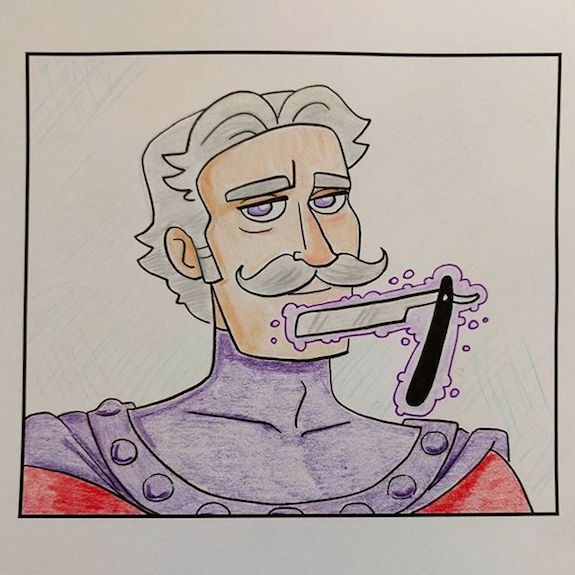 Magneto: Hands-free shaving never looked so magnetic.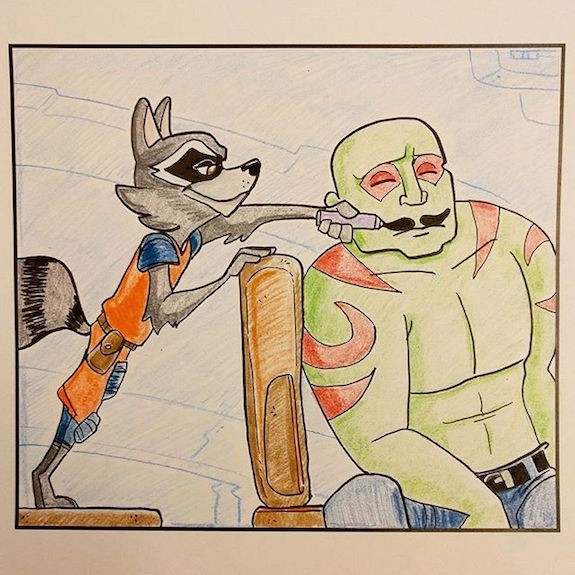 Drax The Destroyer: Never fall asleep or you could grow a mustache at any moment.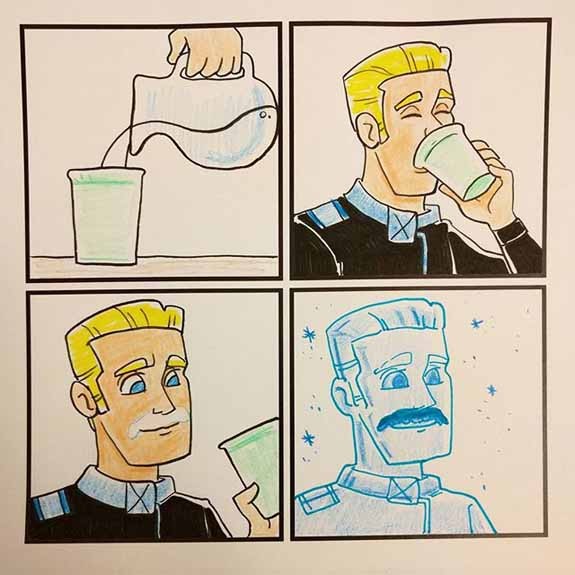 Iceman: Frozen milk mustache before goes on a date with Elsa?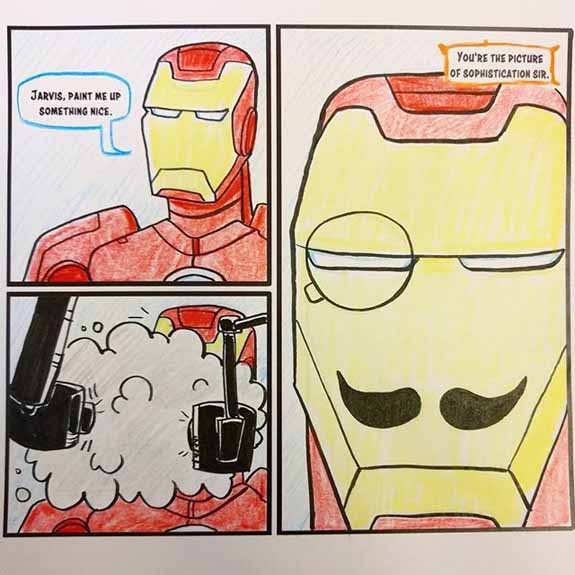 Tony Stark: Inventor of the perfect stache.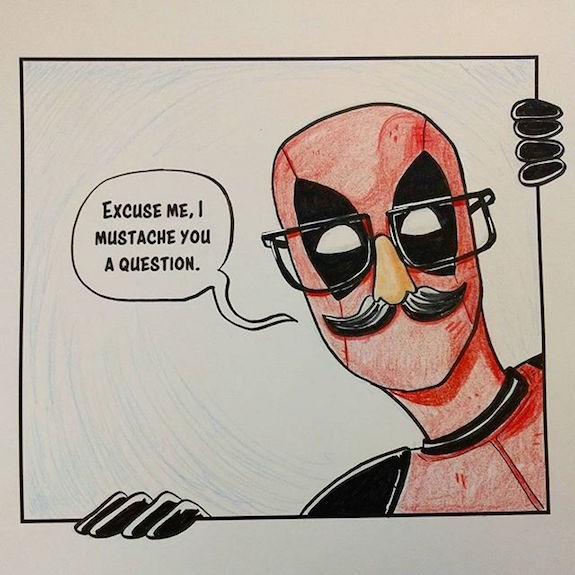 Deadpool: A Movember Mo that will never die. Or stop being hilarious.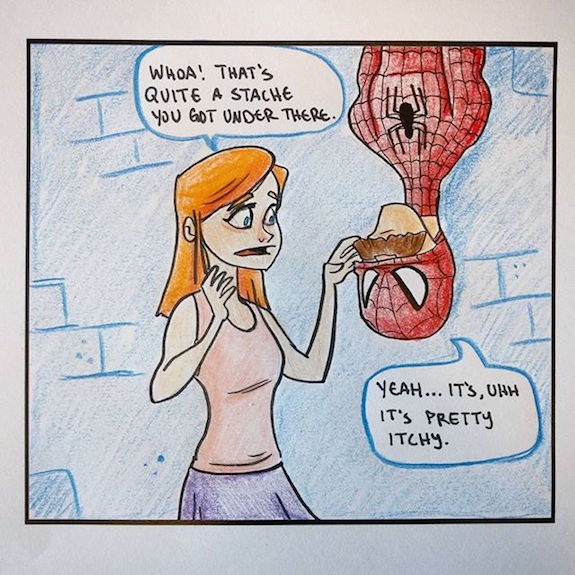 Spiderman: I always thought furry spiders were a bit cuddlier.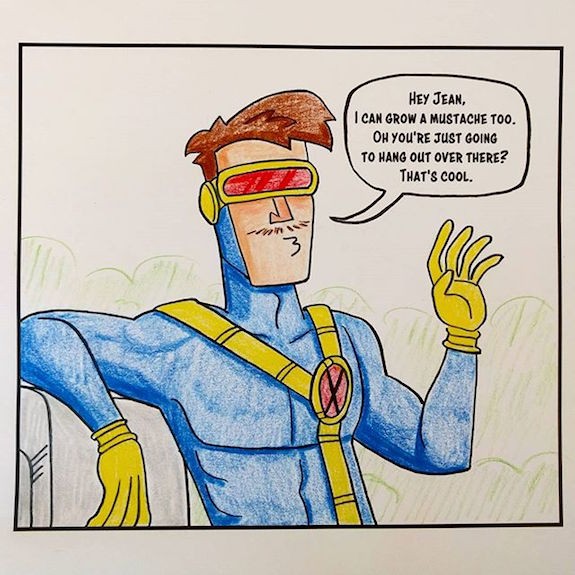 Cyclops: This dork just keeps getting dorkier.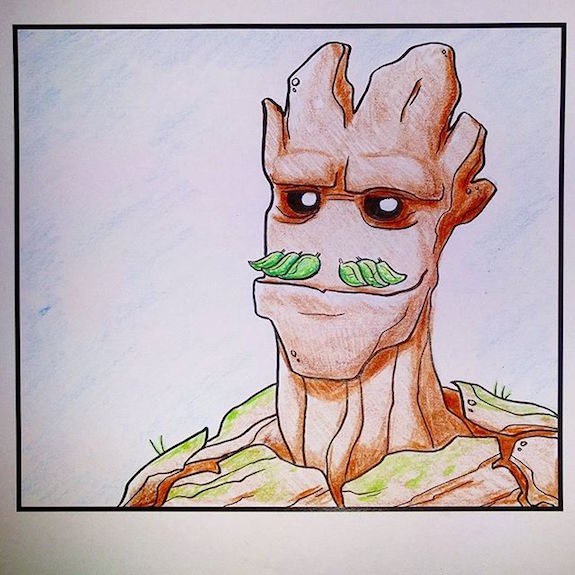 Groot: Groot's mustache is groovy. What can I say? Botanical.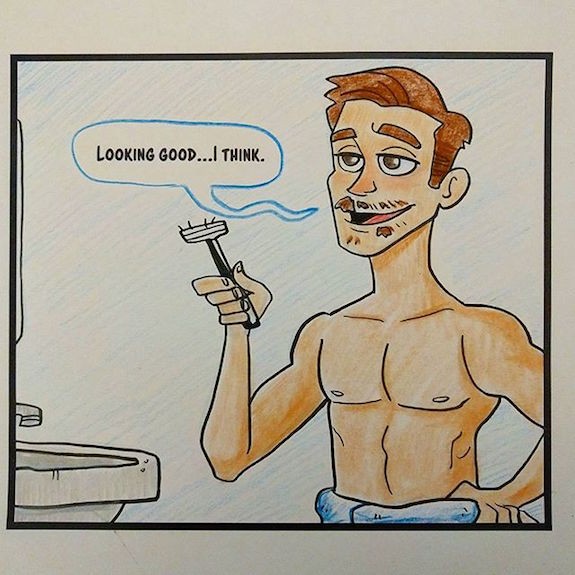 Daredevil: Now, that's just not true or fair!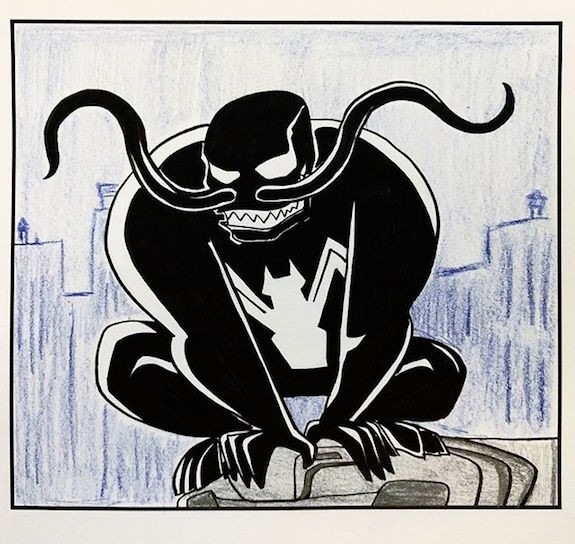 Venom: Tentacle 'stache is terrifying.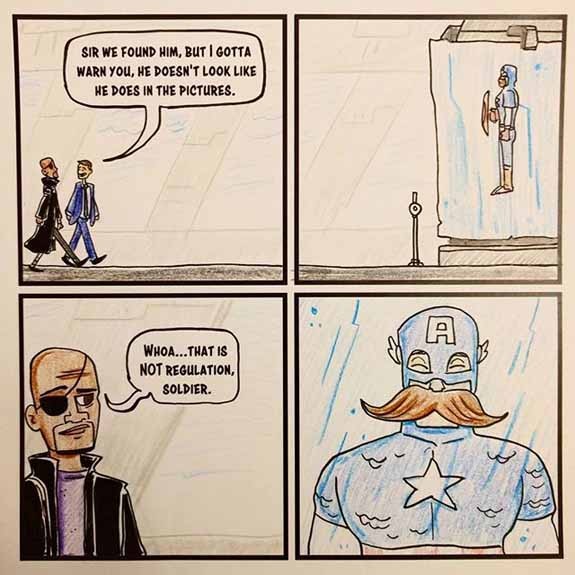 Captain America: Looks regulation to me. MERKA!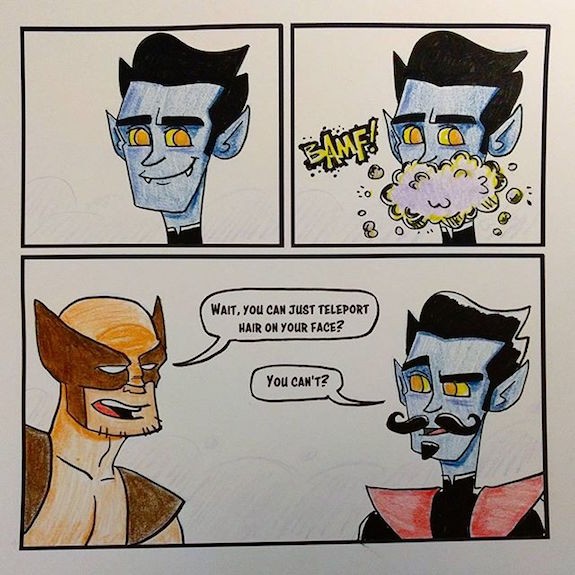 Nightcrawler: Looking like a BAMF.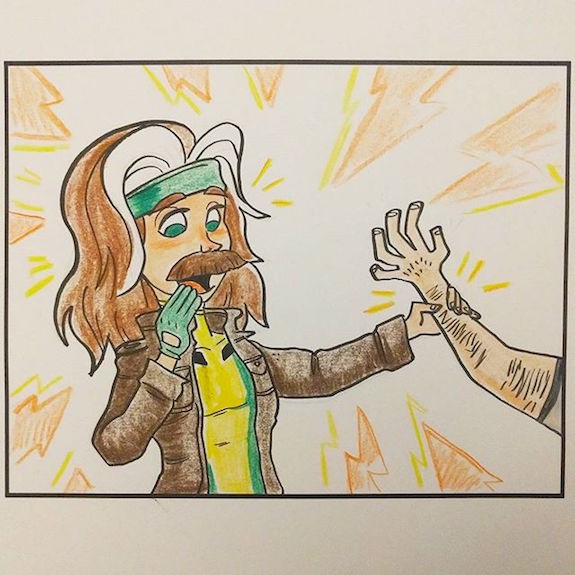 Rogue: One for the books. Accidents happen.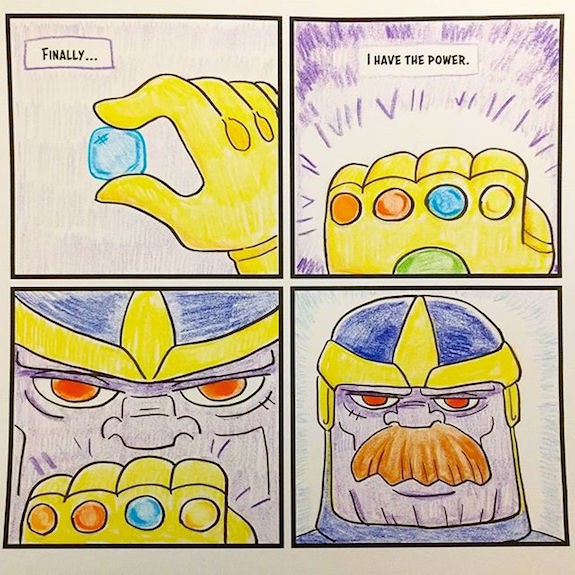 Thanos: Infinity 'stache!!!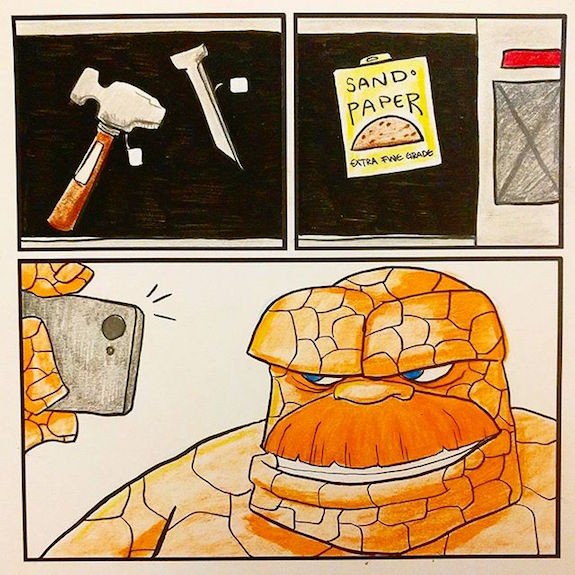 Thing: Doesn't get more chiseled than this.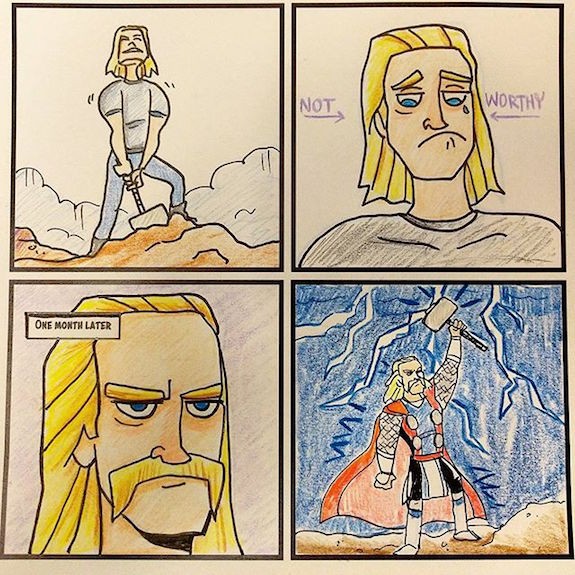 Thor: Sure, he looks like Hulk Hogan, but that ALSO makes sense.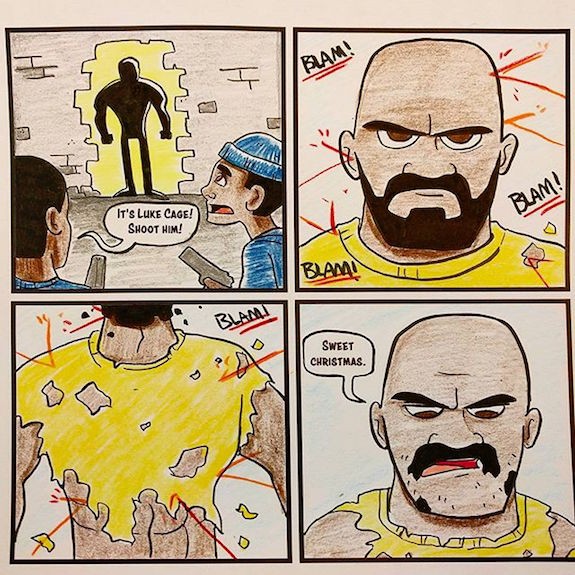 Luke Cage: Sweet Christmas/Movember!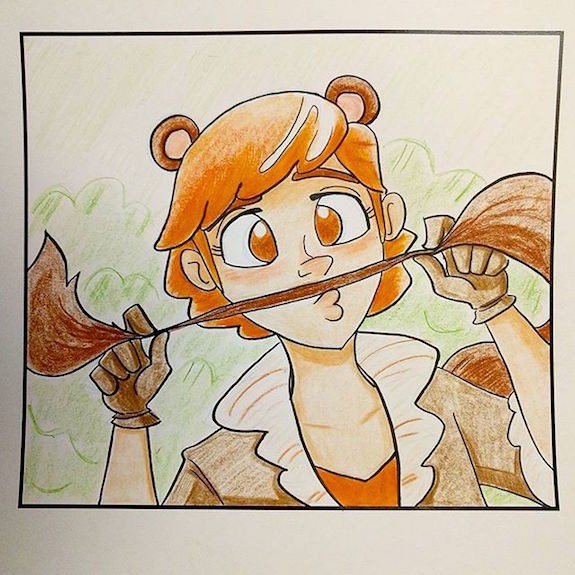 Squirrel Girl: If the tail fits!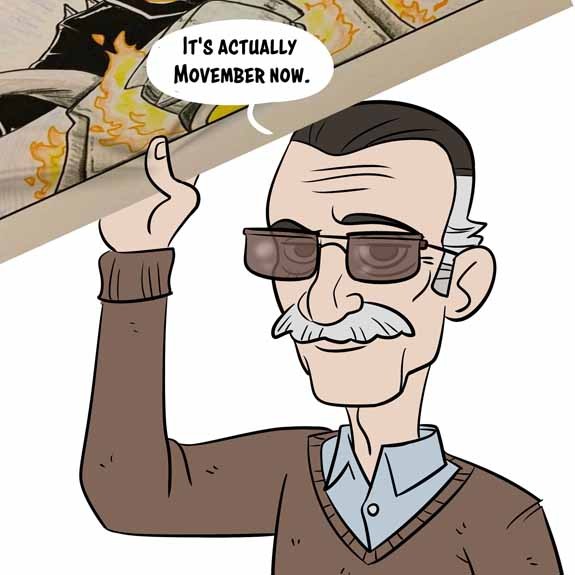 Stan Lee: He watches over every stache!
Who else would you like Justin to illustrate! Post a comment!