Click Here For Original Source Of The Article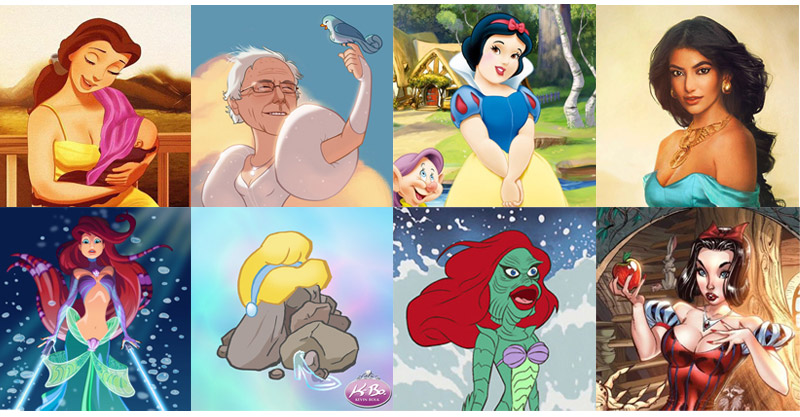 The chances are very high you've seen one or several Re-imaginings of Disney Princesses that the Internet has churned out. I ran across a really nutty one, got curious and discovered so many I hadn't seen.
But I had to do a lot of searching, and since searching is boooooorinnnnng, I've put together a 101 bite-sized pictures of 23 different, progressively weird Re-imagined Disney Princesses for you to enjoy. Or just whisper "What in all of the unholy hecks is going on here!"

Costume-Swapped Princesses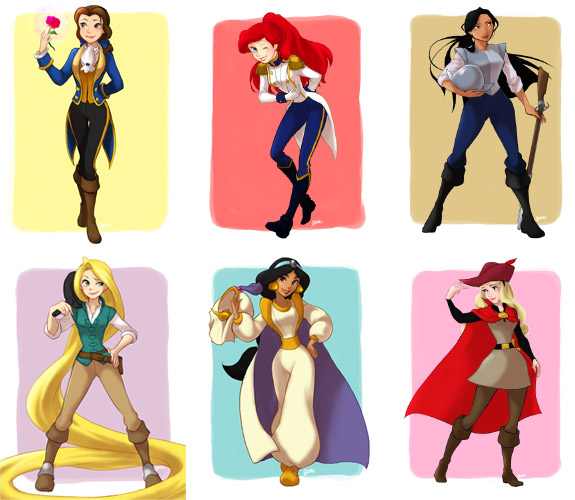 By Haruki Godo

Ethnically-Swapped Princesses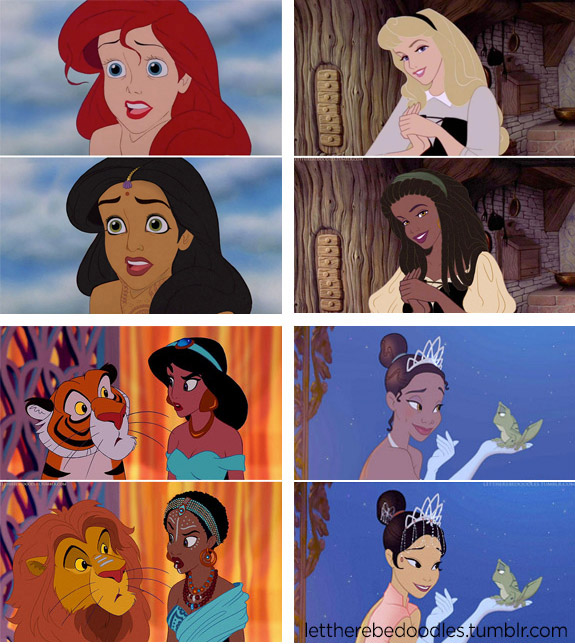 By Let There Be Doodles (click for more)

Lifelike Princesses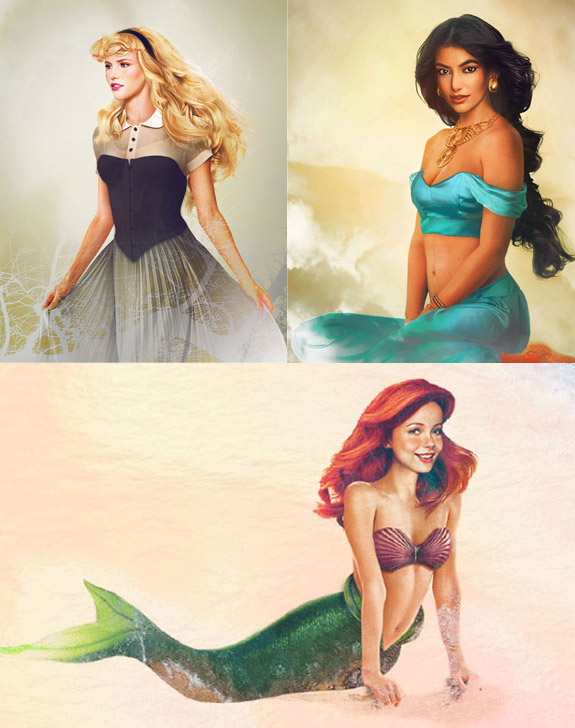 By Väätäinen (click for more)

Fine Art Princesses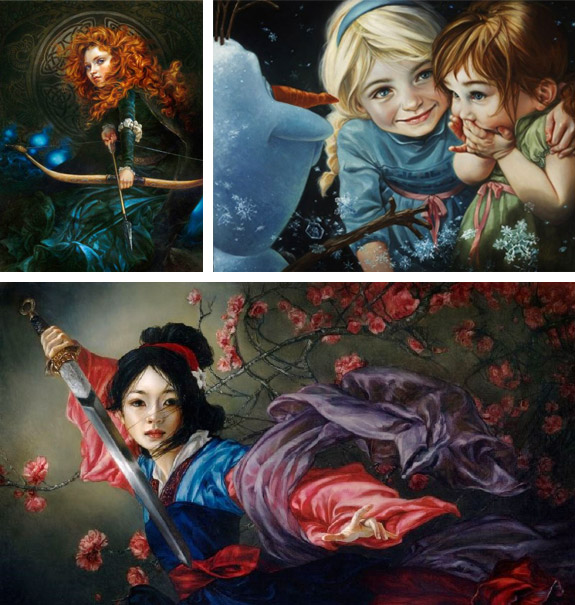 By Heather Theurer (click for more or to buy one)

Pinup Princesses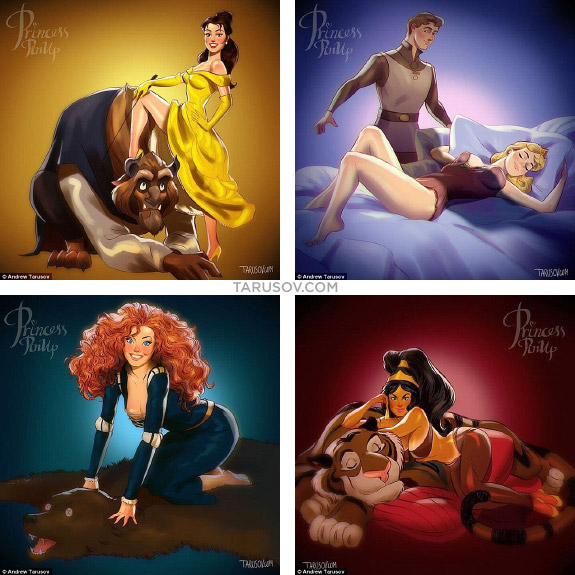 By Andrew Tarusov (click for more)

Plus-Sized Princesses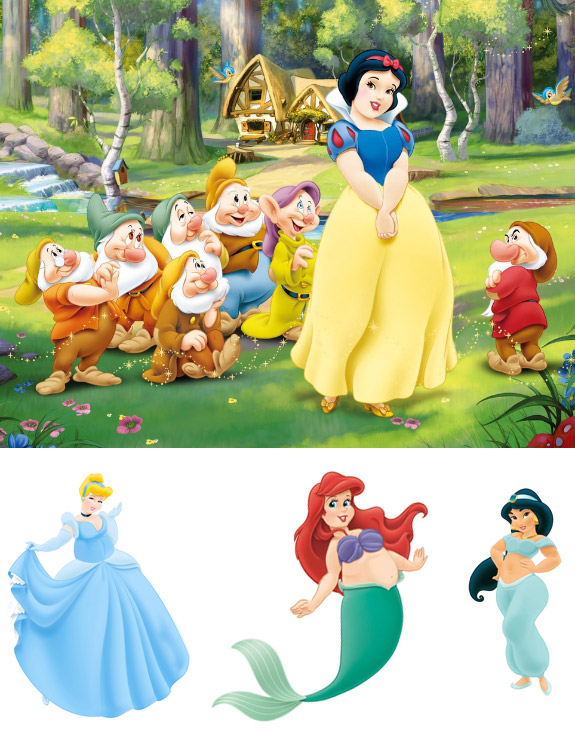 By The Huffington Post UK (click for more)

Mommy Princesses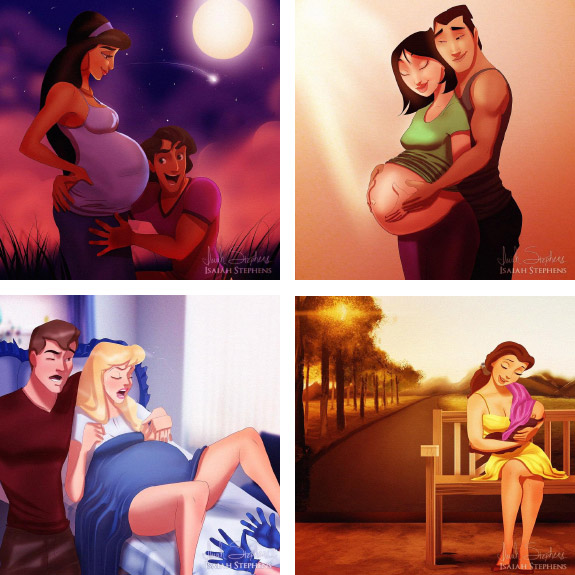 By Isaiah Stephens (click for more)

Male Princesses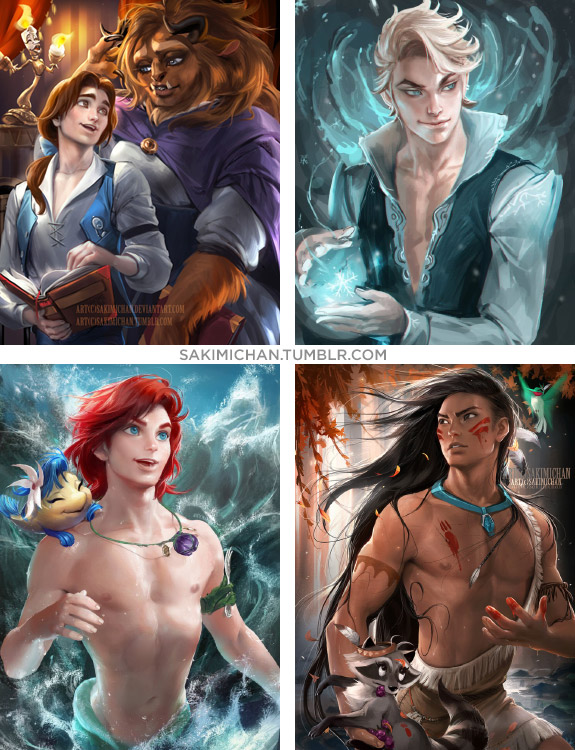 By Sakimi Chan (click for more)

College Student Princesses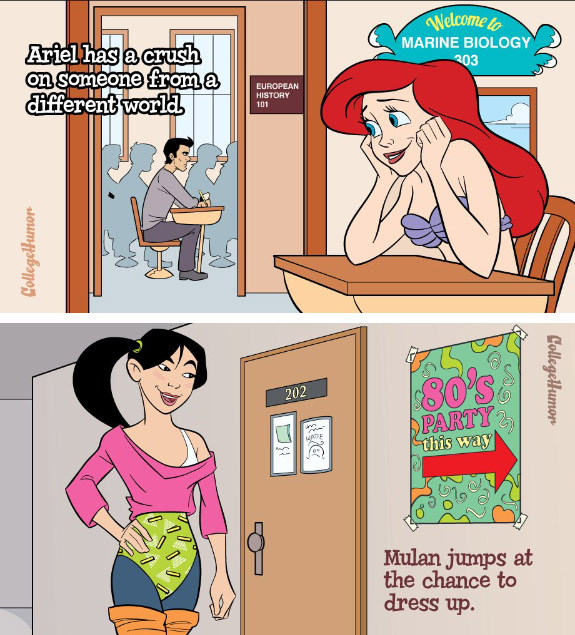 By College Humor (click for more)

Star Wars Princesses
Classic Horror Princesses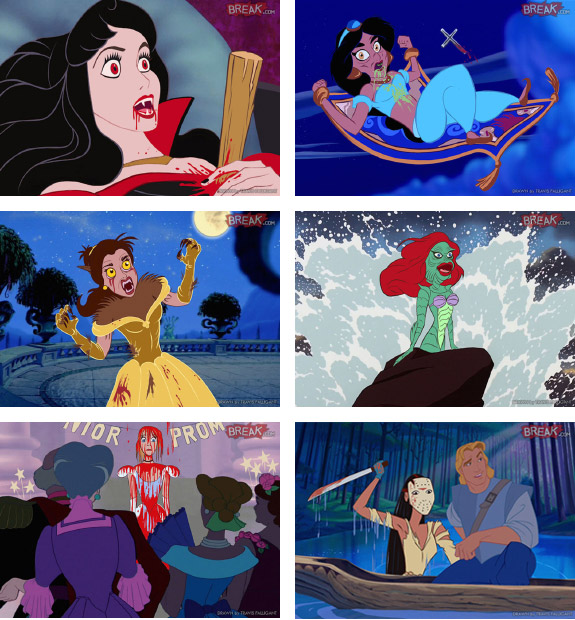 By Travis Falligant / Break.com (click for more)

Comic Book Princesses
Classic Fighting Video Game Princesses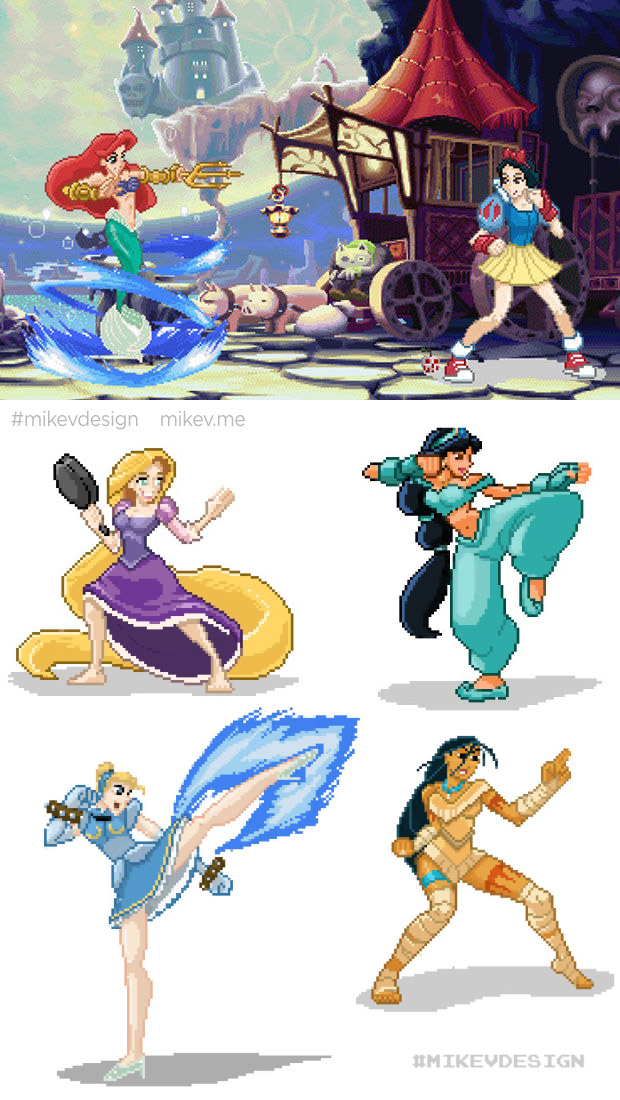 By Mike V (click for more)

Creepy Princesses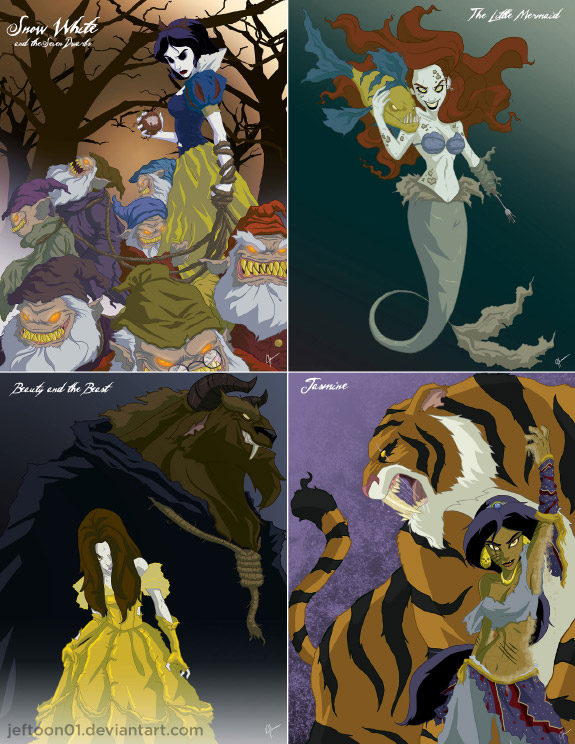 By Jeffrey Thomas (click for more)

Bearded Princesses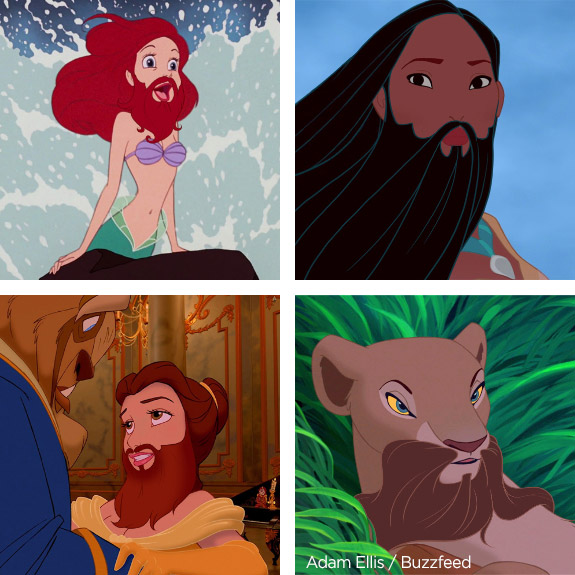 By Adam Ellis / Buzzfeed (click for more)

Velciprincesses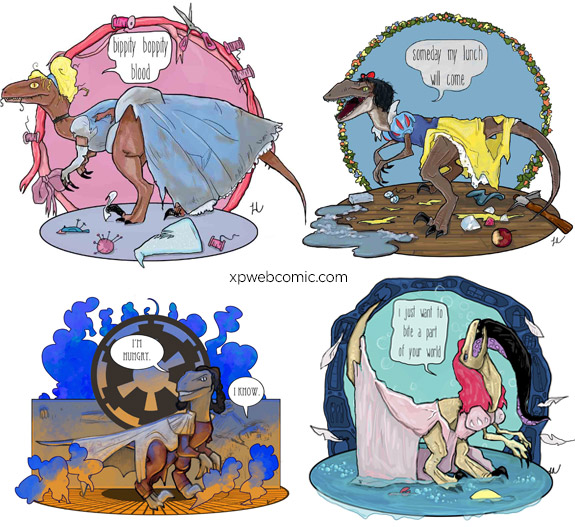 By XP Comic (click for more)

Presidential Candidate Princesses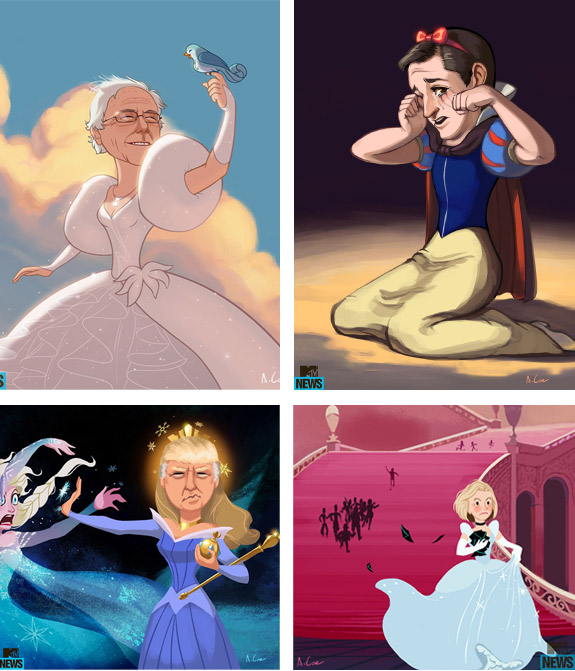 By Annabel Coe / MTV (click for more)

Rock Princesses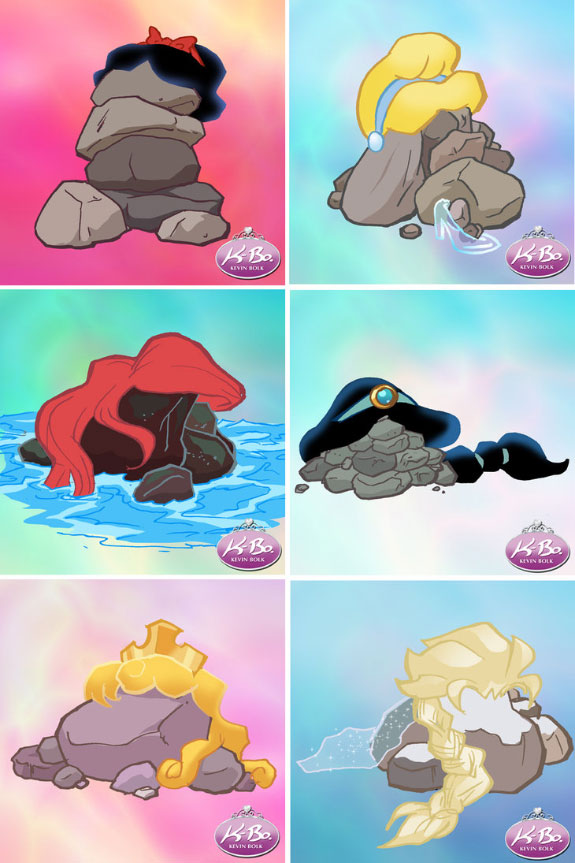 By Kevin Bolk

Pet Allergy Princesses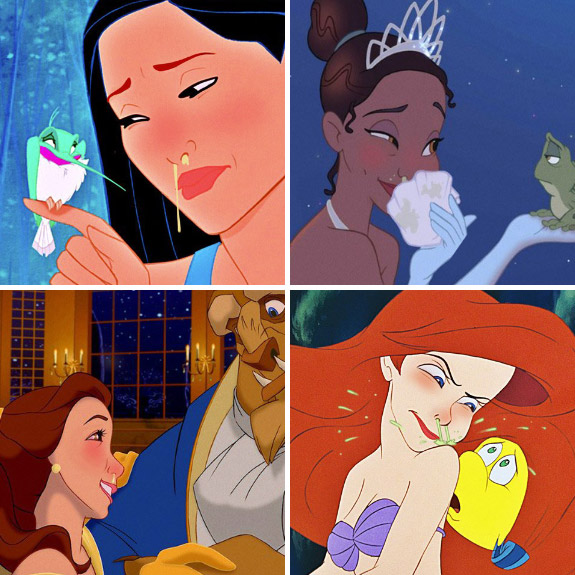 By Walt Disney Studios. Andrew Richard / BuzzFeed

Instagram Princesses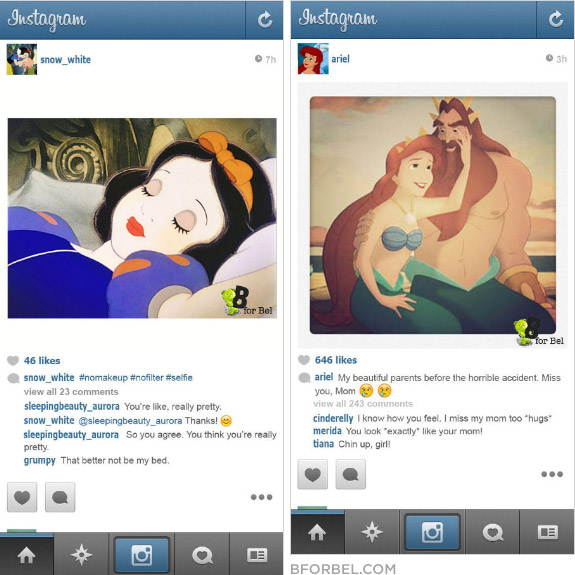 By B for Bell (click for more)

Root Vegetable Princesses
Hot Dog Princesses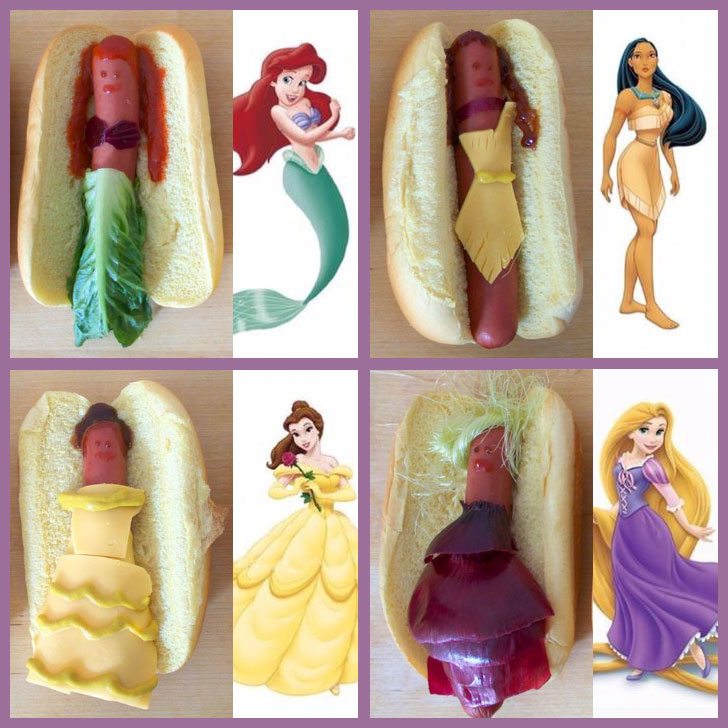 By someone with a package of hot dogs and internet access.

Lukewarm Bowl of Water Princesses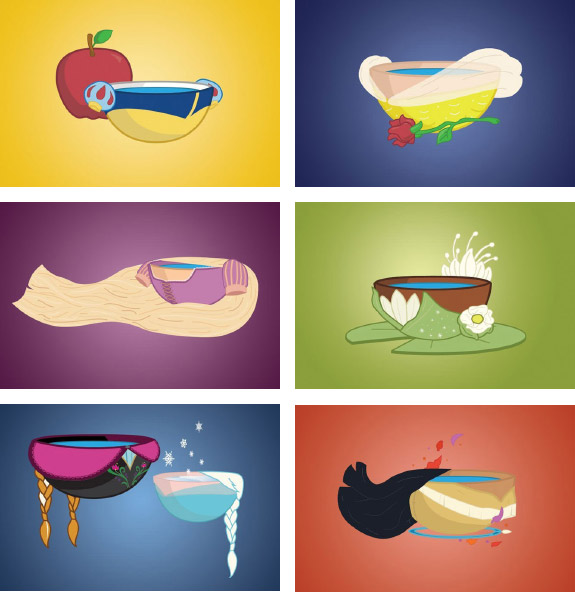 By Danny Scheyer (click for more)

Cement Mixer Princesses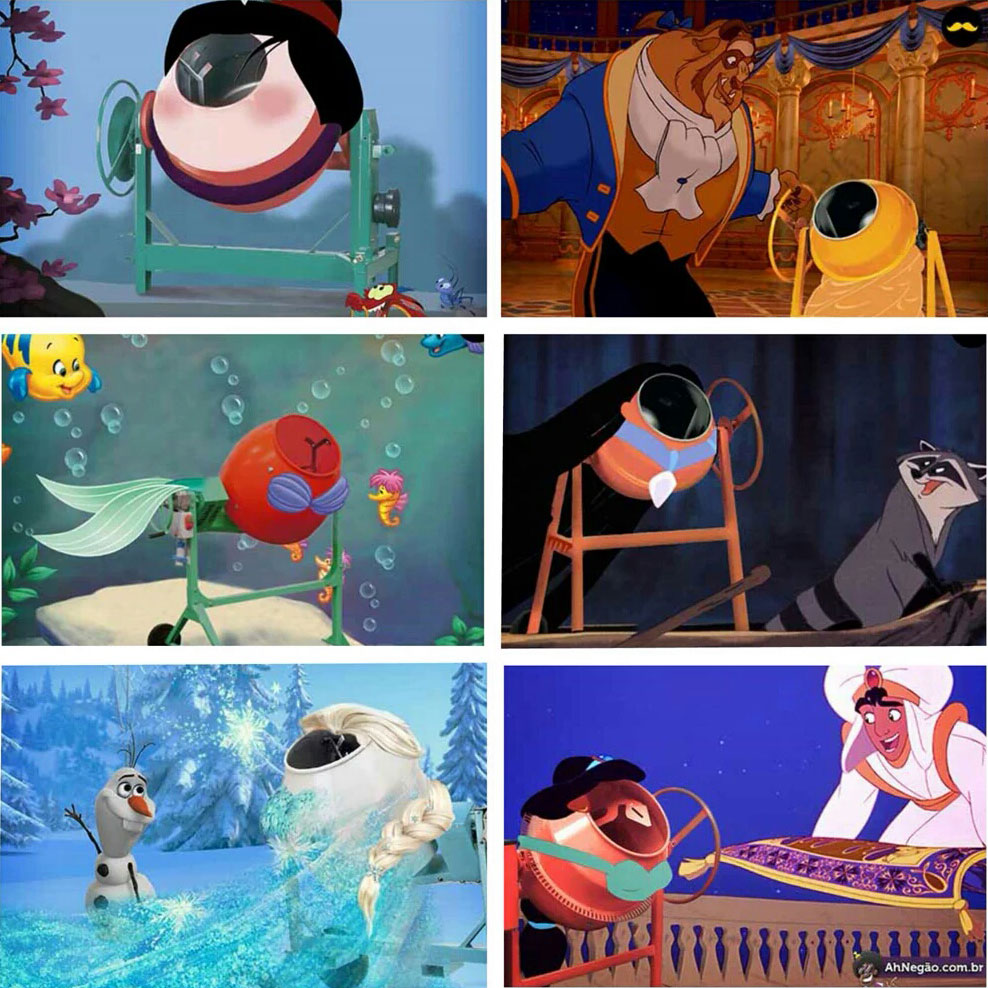 By someone who's fascinated with construction or is sick of Re-imagined Princesses. Probably.